Zombies to Scare Marathon Runners into Completing Race in Lincolnshire
Runners to have zombies hot on their heals.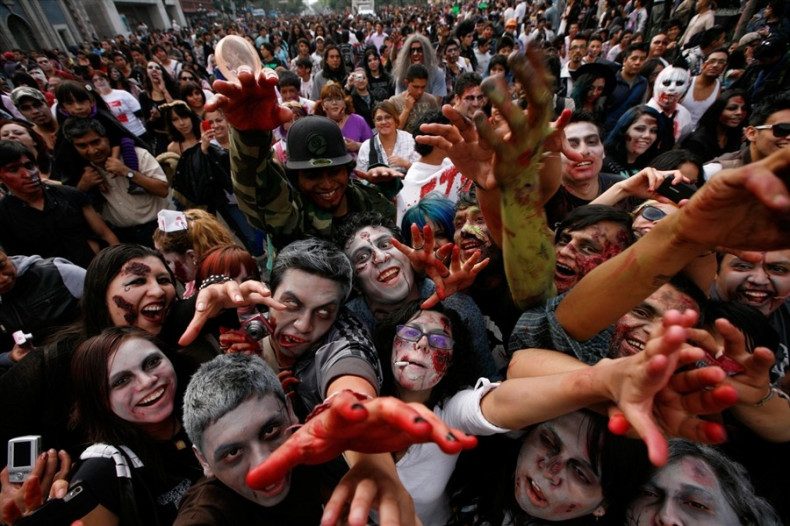 A group of zombies is set to chase people to scare them into completing a 5-kilometre charity run.
The 5k Zombie Run in Lincolnshire will have competitors being chased by live actors, who are dressed as zombies to keep them running.
The event is the brainchild of community groups Active Kids Lincolnshire and Off The Bench, which were inspired by similar events in the United States.
At the start of the race, which will be held alongside a 10K run, competitors will be shown a false news bulletin claiming that zombies are invading the country.
Each runner will then set off with three tags - representing three lives - attached to a belt, which the zombies will try to snatch.
Matthew Gooding, one of the organisers, told the BBC: "These sorts of things are quite big in the US, so the idea came across from there.
"As well as trying to beat the clock, you've also got to worry about obstacles as well as the living dead, who are going to be hot on your heels.
"I think we will attract a lot of people who aren't particularly into running.
"They might not think to enter the Lincoln 10k, but they love the idea of zombies," he said, adding: "If you can manage to finish the race in a great time but also keep three lives intact, you will be crowned the ultimate survivor."
A shorter event for children will also be held alongside the main zombie run, due to take place on 14 October.