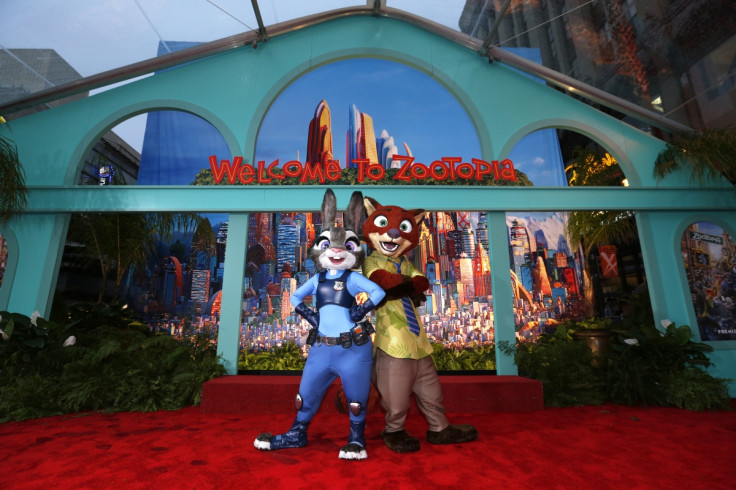 Walt Disney's latest animation release Zootopia has grossed record revenues over the opening weekend for its Disney Animation division. At $73.7m (£52.1m,€67.27m), the film surpassed the opening collections of its other animation films such as Big Hero 6 and Frozen, which later went to gross $400m.
Zootopia, the film about animals living peaceably together in a city, features the voice of Ginnifer Goodwin as an anthropomorphic rabbit who enrols into the police force, Zootopia. While it was released in some foreign markets several weeks ago helping it gross $158.8m internationally, the animated film was released in the US and Canada only earlier this month.
Dave Hollis, the studio's executive vice president of distribution, said the late release was aimed at taking advantage of the upcoming Easter holidays and school spring breaks over the next few weeks.
Hollis added that the success of the movie will help the studio generate more revenues through other sources such as toys. The revenues could also be generated from extended sources such as Zootopia theme-park attractions and other Zootopia-related film or television productions. "When you have success like this that's matched with such high marks...our machine turns quickly to address opportunity," he added.
Another new release last week was Gerard Butler starrer London Has Fallen, in which the actor plays the role of a secret service agent who is forced to save the American president after the funeral of the British prime minister witnesses a terrorist attack. It too did well at the opening weekend. At second place, the action thriller is understood to have raked in $21.7m. This box office collection is, however, lesser than the $30.4m opening weekend collections of its predecessor, Olympus Has Fallen, in 2013, according to The Wall Street Journal.
According to CinemaScore, a market-research firm, Zootopia received an "A" grade from moviegoers over the weekend, while London Has Fallen received an "A-" grade from audiences.