ZrCoin crowdfunds first ever commodities option on the blockchain
ZrCoin is backed by Zirconium Dioxide, a key industrial material which can now be produced using green technologies.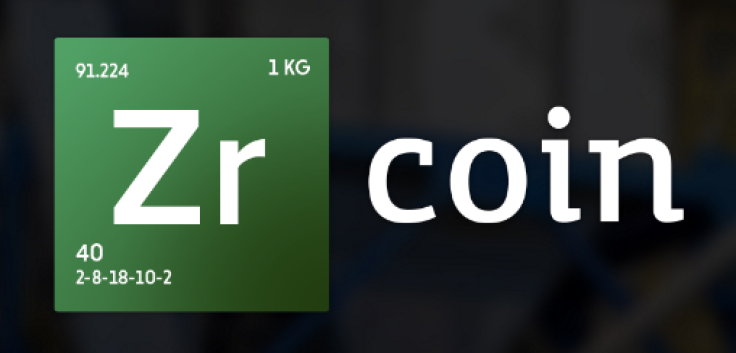 WAVES, the permissionless blockchain platform, is pushing a commodity-backed cryptographic token (ZrCoin) which is based on Zirconium Dioxide, a key industrial material which can now be produced using green technologies.
WAVES sees big potential from business and manufacturing for what it calls "Kickstarter on tokens". Any business can use the platform to issue tokens to crowdfund some venture, and thereafter a decentralised marketplace will naturally emerge where those tokens can be traded.
Zirconium Dioxide (ZrO<sub>2) is a highly in-demand product used as a refractory material in numerous different manufacturing processes. Funding for a new production plant will be secured by a crowdsale of the ZrCoin token.
ZrO<sub>2 is used in ceramics, the construction of atomic reactors and artificial joints and prostheses. It can be produced from waste materials, rather than extracting it from existing or newly-discovered deposits.
The demand for synthetic zirconium is such that investors will be repaid, at a significant premium, from the profits of the operation. Buy-backs will start no later than eight months from the end of the crowdsale, and the token will trade on the market in the meantime, said a statement from WAVES. ZrCoin will also be redeemable for a unit of physical ZrO<sub>2, if desired.
Project leader Andrey Nikonorov said: 'The reality is that banks do not give money for ideas like this. Mainstream outside investors wanted to own 70-80% of the business, which we were not prepared to accept. So alongside our new green manufacturing technologies, we have developed a new way of structuring investment and perhaps pioneered a new means of commodity trading.'
Because the value of ZrO<sub>2 is priced in USD and is relatively stable, ZrCoin will have protection from the volatility that is otherwise endemic in the cryptocurrency world – making it an attractive 'safe haven' asset for traders. Moreover, investors can receive their money back at any point after the end of the ICO, he said.
The ZrCoin ICO will seek to raise a minimum of $3.5m (£2.8m, €3.2m). Investors will be able to deposit via wire transfer as well as with bitcoin and other cryptocurrencies. Larger amounts would allow the construction of two production lines, accelerating the process and allowing faster buy-back of ZrCoins. For more information, visit https://zrcoin.io/.
© Copyright IBTimes 2023. All rights reserved.