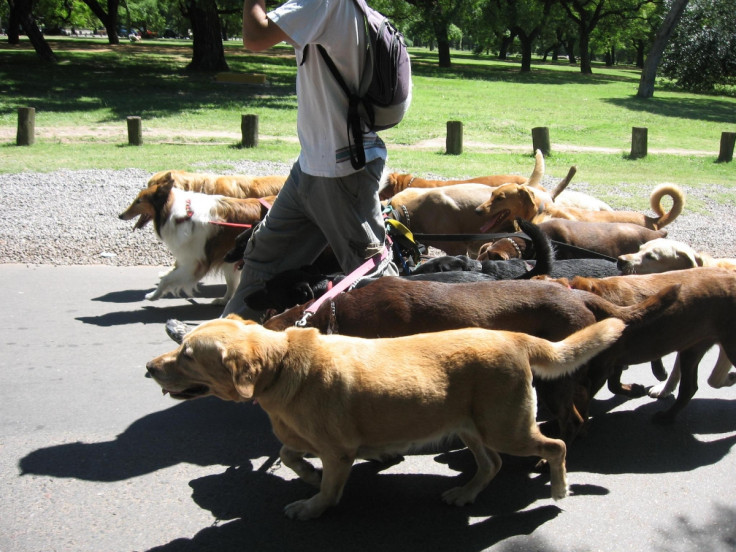 Dog walkers could be fined up to £100 if they leave home without any poop bags, even if their pet doesn't foul. A council in Northamptonshire has warned its "irresponsible" dog owners that plain-clothes enforcement officers will start patrolling in unmarked vans to catch any dog owners unable to present a bag when asked.
Daventry District Council is taking advantage of controversial new public order powers, introduced by the government last year, to clamp down on fouling in its parks and open spaces. While insisting it will take a "common sense approach" to those flouting its new rules, it says any dog walkers not carrying poop bags could be fined "regardless of how long they've been out and about with their pet".
The council insisted the new powers "are not in place as a money-making scheme" and said 73% of the 834 people who responded to a public consultation were in favour of the plan.
Cllr Mike Warren, in charge of health and housing for Daventry District Council, said: "Every year our council receives more than 100 complaints about dog fouling, which poses a real health hazard, especially to young children. We've introduced a number of innovative ideas and campaigns to tackle the problem, and those have proved effective in the main. But we still have a small minority of persistent offenders that we are keen to stop."
Guidance released by the council on 30 November says enforcement officers will not have the power to stop and search dog walkers, but it will be an offence to fail to produce a bag or other means for picking up after your dog when asked. The officer will ask for your name and address and issue a fixed penalty fine of £100 if you refuse or are unable to produce a bag.
The new powers, known as Public Space Protection Orders (PSPOs), are part of the Anti-Social Behaviour, Crime and Police Act 2014. The controversial piece of legislation has been used by councils across the country to manage public spaces. Human rights group Liberty claims it has led local authorities to issue "vague definitions of what can be criminalised and carry disproportionately punitive sanctions". This includes many councils using the powers target those who sleep rough in the area.
Daventry District Council insisted it will "focus on education at first" before bringing in its own PSPOs. Cllr Warren added: "This new order gives us greater powers to take effective action against those irresponsible dog owners who do not pick up after their pets. Our initial priorities will focus on raising awareness of the new powers among local communities and to educate dog walkers about the issues. We will be advising them to make sure they have extra poo bags with them at all times to ensure they have the means to pick up, regardless of how long they've been out and about with their pet.
"These new powers are not intended to penalise the many responsible dog owners in our district, who should be assured that our officers will be taking a common-sense approach on their patrols. It's not unreasonable though, for example, to expect someone who has just arrived at a venue to walk their dog to be carrying poo bags."
But in the council's own consultation, Lee Paris, campaigns officer at Dogs Trust, said the approach was "a sledgehammer to crack a nut". He added: "The overwhelming majority of dog owners do pick up their dog's mess. We're unclear how such a blanket policy, which is likely to require significant resources and enforcement, will be effective in reducing the instances of dog fouling in Daventry. Dogs Trust would instead rather see time and resources spent on tackling irresponsible dog owners who are behaving in an antisocial way."