100 Independent restaurants to receive grant for sustainable packaging to help fight climate change
Independent takeaways and restaurants in London, Paris and Madrid can apply for new grant funding for sustainable packaging.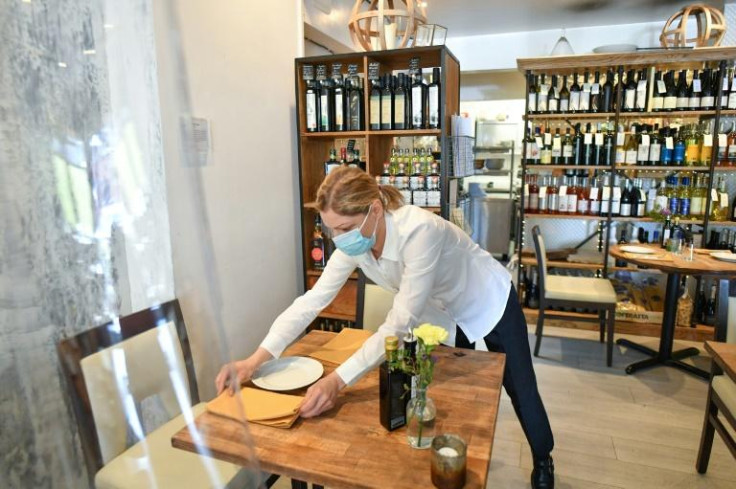 Independent takeaways and restaurants in London, Paris and Madrid can apply for the chance to receive funding for more sustainable packaging to help their business operations become more environmentally friendly.
Enterprise Nation has partnered with Uber Eats and Visa to launch Grants for Growth, a pioneering programme to support food service businesses in their efforts to reduce packaging waste as they grow their business.
Grants for Growth is designed to help restaurants transition away from single-use plastic packaging to greener and more sustainable options. The programme will see 20 successful applicants in London receive $10,000 each in credits (in the local currency) to spend on more sustainable packaging products with an approved sustainable packaging supplier.
The initiative is part of a broader $1 million year-long effort to support SME merchants who use Uber Eats to grow their businesses in major cities in Europe – London, Paris and Madrid as well as Los Angeles and New York in the US.
Pierre-Dmitri Gore-Coty, SVP and Global Head of Delivery for Uber said: "On behalf of Uber Eats globally, I'm very happy to be working as part of this coalition to help restaurant owners reduce packaging waste and contribute to the fight against climate change. Single-use packaging is used in nearly every takeout order worldwide – with our restaurant partners we can work towards reducing waste and helping small businesses thrive."
Emma Jones, CBE, founder and CEO of SME support platform and membership organisation Enterprise Nation, said: "This is a fantastic programme that's really going to make a tangible difference to small food businesses in these major cities as well as the planet.
"In an ideal world, everyone would like to do their bit by reducing unnecessary collective waste, but the transition can often be unaffordable, and beyond reach for many small businesses. This programme breaks the cycle and addresses the initial financial burden of purchasing more sustainable packaging."
Douglas Sabo, Chief Sustainability Officer, Visa Inc stated: "These days, customers are choosing businesses that offer sustainable choices. That's why introducing more sustainable packaging can make businesses more appealing – so they can grow while helping the environment at the same time.
"With consumers continuing to express desires to live more sustainably, businesses across sectors have a notable opportunity to adopt more sustainable practices to meet this demand. Visa is excited to expand on our partnership with Uber Eats to help small businesses to not be left out of the sustainable business transformations this moment requires."
Research by the World Economic Forum suggests single-use plastics harm the environment by disrupting the productivity of natural systems like oceans and clogging urban infrastructure. An analysis from the Ellen Macarthur Foundation suggests if we don't change, by 2050 single-use plastic alone will outweigh fish in the sea.
Uber Eats, Visa and Enterprise Nation will be rolling out the programme across major cities in Europe, with 60 restaurants in total across London, Madrid, and Paris receiving $10,000 each in credits (in the local equivalent currency) to spend on sustainable packaging.
By

Liz Slee is the head of media for small business support platform Enterprise Nation. A former journalist with a background in policy and public affairs, Liz focuses on keeping small businesses and start-ups front and centre of the broader media and policy agenda. That means telling the very real and brilliant stories about the UK's small business community and the work Enterprise Nation and its partners do to support them. She occasionally contributes to International Business Times UK.
© Copyright IBTimes 2023. All rights reserved.