The CW's post-apocalyptic show, The 100 returns with its 4th season on 1st February at 10pm EST. The premiere episode is titled, Echoes, which will pick up with the Clarke Griffin struggling to reveal to the Sky Crew about the impending nuclear apocalypse.
The official synopsis for episode 1 reads as follows:
Clarke (Eliza Taylor) and her friends struggle with how to proceed after the fate of the world is revealed.
In season 3, Clarke lost the love of her life, Lexa, and the upcoming will pick up with the Wanheda trying to move on. Showrunner Jason Rothenberg told Entertainment Weekly, "The truth is that Lexa was the love of her life, but [Clarke] is only 18 years old. We move on, we figure out a way to compartmentalise, and you try and you don't forget. The person should never forget."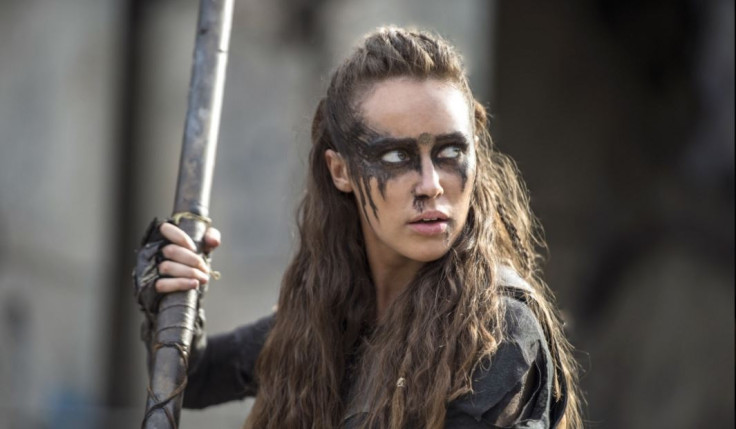 "Lexa has influenced her in so many ways. The fact that Clarke is trying to transcend her tribalism is really a direct result of her relationship with Lexa. Lexa helped her see the world differently, and vice versa. And yet we do need to sort of move on. And so, she will eventually do that, but I'm not gonna say whether or not it'll happen this season, " the showrunner added of Lexa's influence on Clarke.
Teasing what next for other characters, Rothenberg revealed that the show will focus on survival more than romance. He said, "We'll see Kane and Abby's relationship deepening, and Monty and Harper, and Murphy and Emori are real relationships in the show."
"We don't tell story ever from the perspective of, 'This is a show about relationships or a soap opera,' at all. It's always been a show about survival, and it always will be a show about survival. But in life, we love and we have relationships, and that's true of these characters, too," the executive producer added.