Japanese doctor Shigeaki Hinohara, who remained an active practitioner of medicine and treated patients even after he turned 100, has died from respiratory failure in Tokyo on Tuesday (18 July). He was 105.
A well-respected cultural figure in Japan, Hinohara was one of the longest-serving doctors in the world.
He had medical conditions affecting his heart and other organs due to his age, said St Luke's International Hospital in Tokyo, where Hinohara had been working for more than half a century.
He was admitted to the hospital in March when he was unable to eat, but was discharged after he refused to be fed through a tube, the hospital added.
"From the start of this year his health wasn't so good, but until then he'd drop into the hospital every so often to conduct exams and talk with patients," a hospital spokeswoman said.
Hinohara was the honorary president of that hospital in Tokyo, which is well-known for treating celebrities like Paul McCartney when he had fallen ill while touring Japan in 2014, Reuters reported.
Born in 1911, he helped revolutionise medicine in the country, which boasts the highest life expectancy in the world.
He joined the St Luke hospital in 1941 where he had treated victims of the World War 2 Toyko firebombing four years later. The incident had left vast swathes of the Japanese capital in ruins.
According to local media reports, it was Hinohara who advocated comprehensive medical checkups for middle-aged Japanese in 1954, long before the practice became standard procedure in the country. It is reported to have been part of the preventive medical system said to contribute to Japan's longevity.
He had authored dozens of books on medicine, including the bestseller Living Long, Living Good, which he wrote when he was 101 years.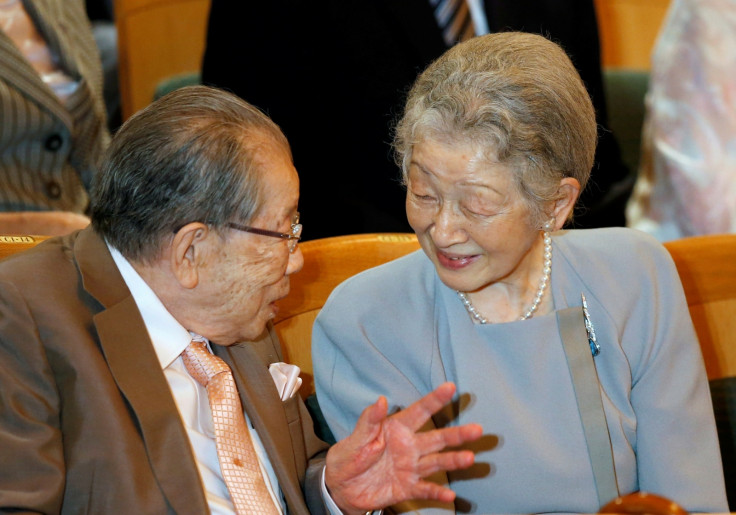 For a healthy lifestyle, Hinohara had suggested including orange juice with olive oil for breakfast, Reuters reported. He had also said that energy comes from feeling good and there was no need to fix rules about living.
"We all remember how as children, when we were having fun, we often forgot to eat or sleep," he was quoted as saying.
"I believe we can keep that attitude as adults — it's best not to tire the body with too many rules such as lunchtime and bedtime."
He received the Order of Culture, the fifth highest order in Japan, in 2005 for his contribution to medicine.