Two Chinese coast guard ships briefly entered Japanese waters north of Kyushu island for the first time on Saturday (15 July), close on the heels of China's air force showing off its assertiveness by flying bombers over two other Japanese islands.
The Chinese ships sailing off the southwestern main island of Kyushu is thought to be first confirmed entry by Beijing into the area, the Japan Coast Guard said, according to Kyodo news agency.
According to the UN Convention on the Law of the Sea, coast guard ships of every country have free right to passage through the territorial seas as long as they do not infringe the safety of the associated countries concerned in the region.
Japan Coast Guard said it had requested the Chinese vessels to leave the area soon. However, it did not reveal if it considered the Chinese vessels' presence as an intrusion into its territorial waters.
One of the Chinese vessels which first sailed into the waters near the southern tip of Tsushima Island around midday on Saturday was asked to leave after about 30 minutes.
But Japan claimed that the ship and another Chinese vessel entered its water – some 19km north of Okinoshima Island – at around 3.50pm and left the area shortly after 5pm.
Reports of the sailing come on the same day (15 July) the Chinese air force said its fighters and bombers conducted "multiple" long-range drills. It flew six long-range nuclear-capable bombers over disputed islands in the Miyako Strait on Thursday (13 July). The bombers flew near Japan and Taiwan, in a show of force and a test of Beijing's ability to operate over the sea, Reuters reported.
"China's air force over the past week conducted multiple drills far out at sea, with H-6K bombers and many other types of aircraft flying through the Bashi Channel and Miyako Strait, testing actual battle capabilities over the sea," China's air force said.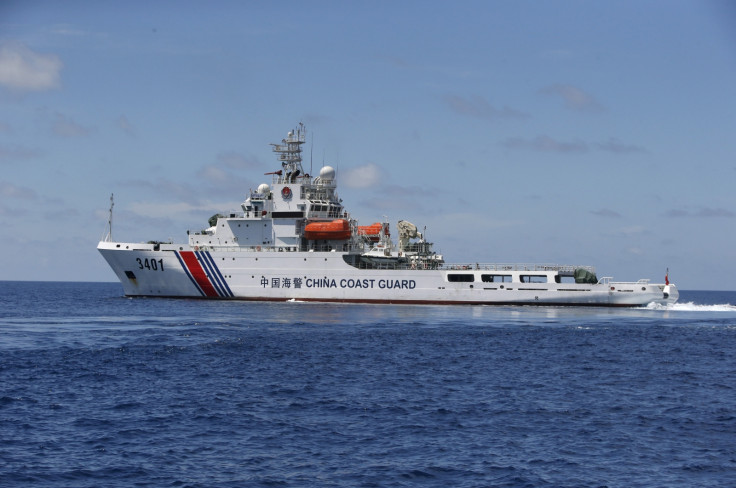 When Japan protested against the military exercise, Beijing said Tokyo should "get used to" its military exercises.
"The relevant side should not make a fuss about nothing or over-interpret, it will be fine once they get used to it," China had said.
China is known to conduct military exercises by flying its warplanes into western Pacific waters through international airspace and the Miyako Strait is one of the routes that it uses.
Japan has long accused Beijing of increasing its military activities in its airspace, especially around the East China Sea, where both sides have locked horns over claims to a long chain of islands traditionally administered by Tokyo.