A man has been killed by a crocodile in Australia, police said on 20 January.
The 3.3 metre (11 foot)-long reptile attacked the 47-year-old man as he was attempting to cross a flooded river in northern Australia, at Cahill's Crossing near the World Heritage-listed Kakadu National Park.
Two women had been travelling through the East Alligator River in the Northern Territory with the man, and reported him missing after they had successfully made the crossing. The body of their companion was found downstream near the crocodile on 19 January. The three lived in a nearby Aboriginal community, local media reported.
Authorities shot the predator dead and brought the man's body to the nearby city of Darwin for an autopsy. The police expressed frustration at people's repeated attempts to wade through the Cahill's Crossing, despite it being infamous for being inhabited by aggressive saltwater crocodiles. In September, a motorist filmed as many as 21 large crocodiles waiting in the waters as cars struggled to cross the flooded river.
Police Sergeant Bob Harrison told the Australian Broadcasting Corporation: "The signs are saying not to swim or even go in the water at Cahill's Crossing. There's been a lot of media attention around that crossing. People continue to do it."
Saltwater crocodiles can live up to 70 years and grow throughout their lives, reaching up to seven metres (23 feet). Their record number in national parks has put rangers on high alert as the giant animals attack boats and bite outboard motors and, sometimes, humans too.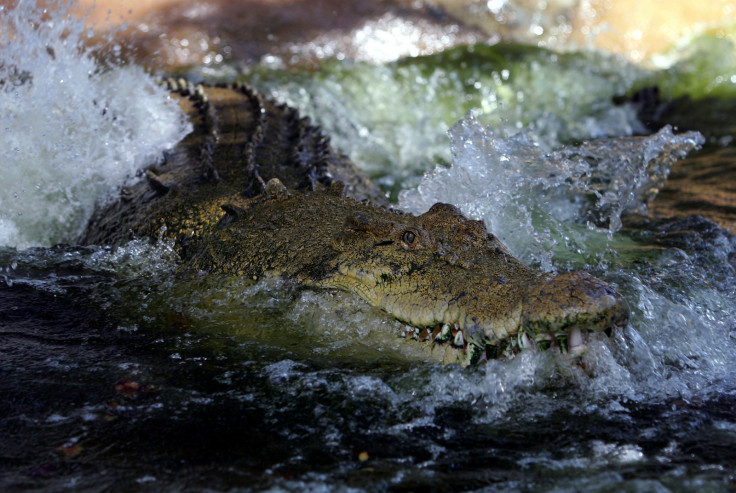 This is the first fatal crocodile attack in Australia since May last year, when a 46-year-old woman was taken during a late-night swim in the World Heritage-listed Daintree National Park in Queensland.
The crocodile population in the country has increased exponentially since it became a protected species under federal law in 1971. In the Northern Territory alone, in the past four decades the number of crocodiles has increased from 3,000 to an estimated 80,000 to 100,000.