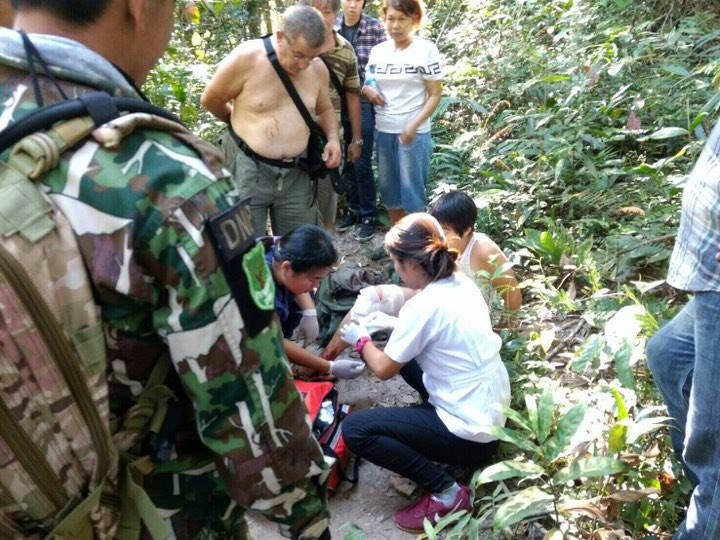 A French tourist was bitten by a crocodile while reportedly posing to take a selfie with it at a National Park in Thailand.
The 41-year-old was visiting Khao Yai national park in Thailand with her husband. She is believed to have squatted down next to the reptile, which was at rest in a pond, in order to take a picture of herself with it.
As the photo was being taken, the crocodile bit her in the thigh.
She was rushed to hospital on a stretcher and is being treated for her injuries, which are not life-threatening.
The couple are thought to have veered off the walking path and onto wilder pastures despite signs warning them not to do so.
Pictures from Thai news site Matichon show the woman being taken away from a swampy area by rescuers with a large bandage on her leg, as worried onlookers watch on.
The majority of recorded crocodile attacks take place in south-east Asia and Australia. However it is believed that a large number of undocumented strikes occur in Africa each year. This is the first known instance of a person being bitten while posing for a selfie with a crocodile.
In November, a zoo keeper in Australia proposed to his girlfriend in the crocodile enclosure while filming the encounter.
In October, footage of an Australian woman fending off a crocodile with a flip-flop went viral.