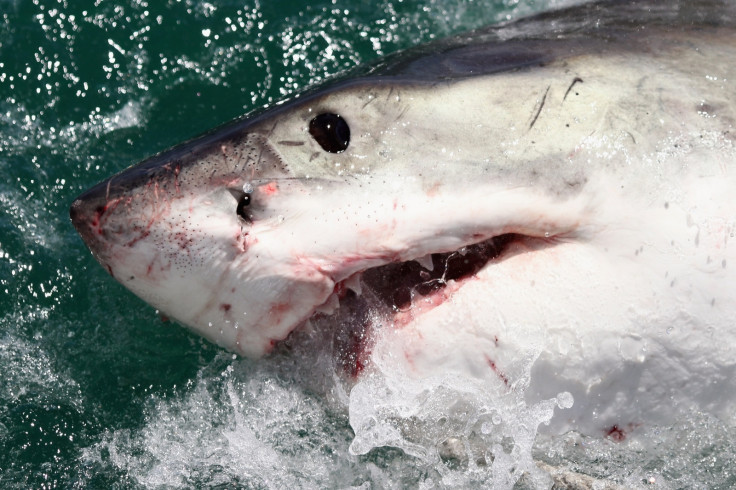 A great white shark measuring more than 12 feet (3.6m) was spotted swimming in waters off the coast of Florida in the Gulf of Mexico.
The female shark, which weighed more than 1,600 pounds (725kg), was tracked off the coast of Pinellas County on Monday (1 January) at 8.05am by OCEARCH. The organisation specialises in tracking and studying marine life, NBC 2 reported.
According to OCEARCH, the great white, named Miss Costa has been swimming around those waters since then. Miss Costa was pinged again on Monday at 10.05am and Tuesday (2 January) at 3.37pm.
A ping is received when the tagged shark's dorsal fin breaks the surface of the water and transmit a signal to satellite, which then sends back an estimated geo-location.
Miss Costa was first tagged by OCEARCH on 23 September 2016 in Nantucket, Massachusetts. She has travelled more than 5,600 (8,960km) miles since first being tagged, the organisation's website said.
According to FloridaToday, Miss Costa was joined by another shark, an 8-foot 6-inch (2.5m) great white pinged off Canaveral national Seashore on Monday.
Meanwhile, off the coast of New England, sharks are dying from "cold shock". In the last week, three thresher sharks have been found frozen off the coast of Cape Cod.
The latest incident involved a 14-foot (4.26m) shark was found in Brewster that was too frozen to attempt a necropsy, the Atlantic White Shark Conservancy (AWSC) said.
The shark was hauled off the beach for a dissection after thawing at a NOAA Fisheries Service location.
The AWSC found two other thresher sharks along the Cape days earlier. The conservancy said the sharks were likely stranded due to cold shock. The group suggested the sharks were heading south and got caught in the hook of Cape Cod when they died.