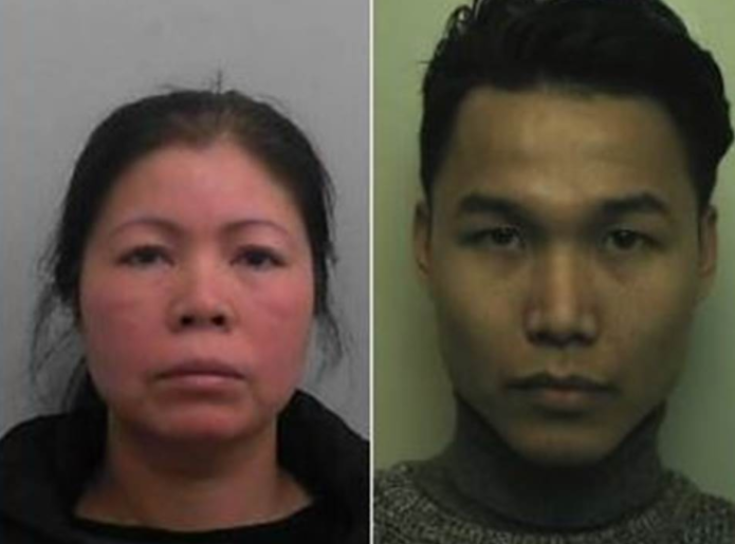 Three people who forced Vietnamese women and girls to work for nothing in nail bars around the country have been jailed for modern slavery offences.
The trio – Giang Huong Tran, 23, Viet Hoang Nguyen, 30, and Thu Huong Nguyen, 49 – were sentenced to a total of nine years' imprisonment.
Police say it is the first time members of the Vietnamese community have been successfully prosecuted for forced labour offences.
"The victims worked for no money and were trafficked between nail bars according to demand," Eran Cutliffe from CPS West Midlands said.
"They were hidden from the authorities in order to avoid detection whilst being exploited in plain sight within our society."
The sophisticated trafficking operation was unpicked by five police forces and the National Crime Agency, resulting in arrests in Bath and Burton-on-Trent.
Thu Huong Nguyen was operating a lucrative business, Deluxe Nails, in Bath city centre, while employing two young women to work for 60 hours a week without pay.
A court heard that the women had to sleep in a loft space at the premises in Bath and were exploited to work without being paid.
They were moved about the country and exploited through the control was held over them due to their lack of immigration status, age and social status.
Meanwhile, cash in excess of £60,000 ($81,000) in £50 notes was found stuffed inside a teddy bear in a wardrobe at Thu Huong Nguyen's home in Bath.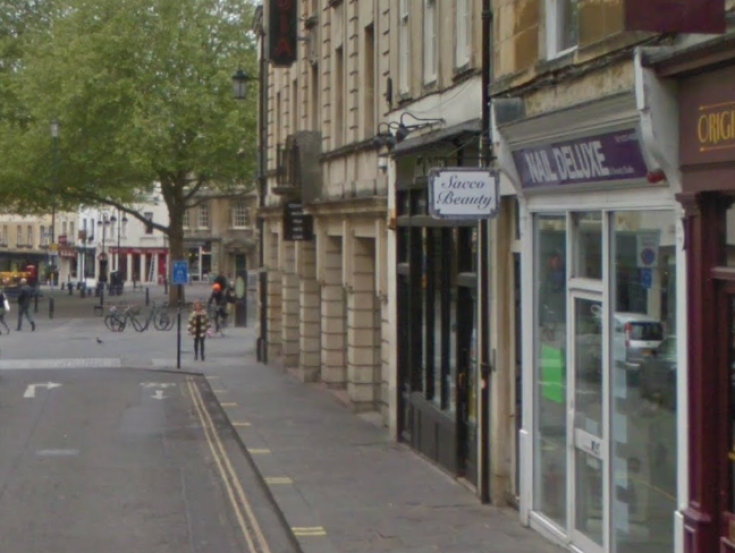 Two young victims were placed into the care of social services but went missing. Eventually, officers traced their movements to the Birmingham area and then to a business, Gorgeous Nails, in Burton-on-Trent, run by Viet Hoang Nguyen and Giang Huong Tran.
"The defendants exploited the vulnerability and immigration status of these victims in order to move them around the UK for their own financial gain," Cutliffe said.
DI Charlotte Tucker, who led the operation for Avon, said: "Today marks the conclusion of a desperately sad case in which young vulnerable girls were forced to work in nail bars across the country as part of a sophisticated money-making operation.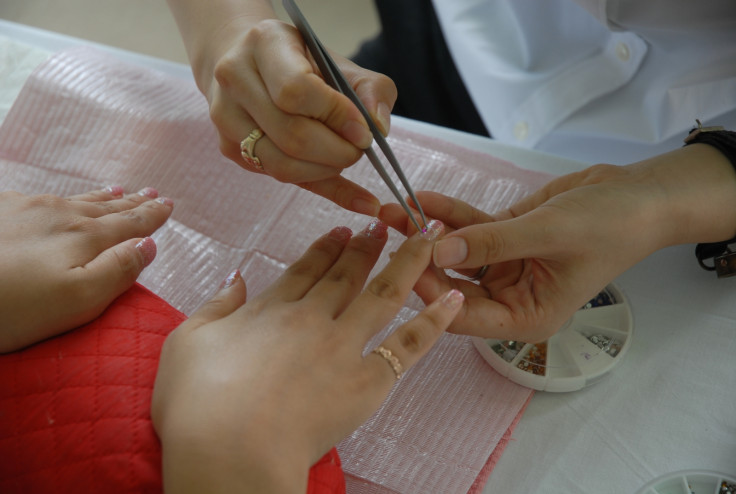 "Two teenage victims were safeguarded following the warrant carried out on Nail Deluxe in Bath and a further two were located at a nail bar in Burton-on-Trent," Tucker added.
"These victims have had traumatic childhoods and were treated by traffickers as commodities - forced to live and work in unsuitable conditions, with little or no pay, and enduring both physical and verbal abuse.
"We're pleased with the custodial sentences given out today and hope this case acts as a stark reminder of how modern slavery victims are working and living in plain sight.
"As a community we need to look out for the warning signs and do our part to stop this archaic practice once and for all."