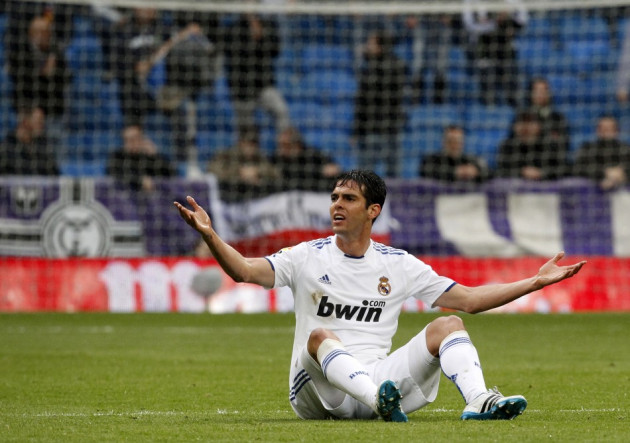 The pick of today's Premier League, Serie A, La Liga and Bundesliga football transfer rumours, news and gossip for 12 July 2011. All the latest transfer news surrounding Manchester United, Chelsea, Arsenal, Liverpool, Manchester City, Bayern Munich, AC Milan, Inter Milan, Juventus, Roma, Barcelona and Real Madrid will be covered here.
Premier League
In this morning's Daily Mail Sir Alex Ferguson knows more than he's letting on about Samir Nasri's plans for next season. "I don't think he [Nasri] is coming to United. That is all I can tell you. I think that he has agreed to go somewhere else," Ferguson revealed.
So, no Nasri but United look poised to seal the £35m transfer of Inter Milan midfielder Wesley Sneijder at some point this week. But the dinky Dutch international will cost over £220,000-a-week in upkeep, far exceeding Wayne Rooney's current earnings, according to The Sun.
Also in The Sun, Liverpool-reject Alberto Aquilani could be heading back to Italy on a second year-long loan after Fiorentina expressed an interest in the Bambi-legged 26-year-old.
Stewart Downing makes his daily appearance in every newspaper but no one can make up their mind whether Liverpool or *yawn* Arsenal will finally pay Aston Villa £20m to land their man. The Mirror reckons the equation looks something like: Liverpool + £18.5m = Downing.
Also in the Mirror, Chelsea are all set to sign an international midfielder. No, not that one. Or the other one. Or him, him or him. Ok fine, it's Scott Parker. The West Ham playmaker is "under consideration" for a "shock return" to Stamford Bridge after Michael Essien was side-lined for six months with a knee injury.
Meanwhile, the west London club have submitted an improved £27m offer for Luka Modric which Tottenham will inevitably reject because this particular rumour hasn't gone on for nearly long enough to be resolved just yet.
Andre Villas-Boas is also interested in Real Madrid midfielder Kaka who with every passing day more closely resembles his Urban Dictionary definition rather than his Wikipedia page. Madrid have already rejected a £27m bid and are holding out for closer to the £56m they paid in 2009 which, however you approach it, probably won't happen.
Meanwhile, Carlos Tevez could be set for an "emotional return" to Corinthians after the Sao Paulo club submitted a £35.2m bid for the fragile Argentine. Sergio Aguero is set to replace his international colleague at the Etihad stadium in a £39.7m deal which sounds almost believable.
La Liga
Pedro is the latest Barcelona 'star' to be trotted out in front of the world's media to ramble on about how much the dressing room wants Cesc Fabregas and Alexis Sanchez signed soon. You and me both, Pedro.
"Alexis is a great player. If the club has focused on him then it means he will be able to help us a lot," he told radio station RAC-1 - via ESPN Soccer. "If Cesc and Sanchez can come then we will all be very happy."
In the Mail Jose Mourinho has made "discreet enquiries" over Chelsea defender Alex's availability, which sounds about right.
Serie A
The Star reckons Roma are lining up a £12 million bid for Tottenham's Sandro. The player's agent is quoted as saying, "Roma is close to Sandro. If they buy him it will be an excellent signing for Roma."
Meanwhile, cash-strapped AC Milan will not sign Napoli wizard Marek Hamsik, according to CEO Adriano Galliani, as Napoli's valuation of the player is too high.
Finally, if press conferences were more like this then the world would be a much more interesting place.
Further reading
Arsenal transfer news: Mata and Downing linked to Emirates as Gervinho seals move
Man Utd transfer news: Falcao, Aguero and Sneijder linked with Old Trafford moves
Copa America 2011 Highlights, Schedule, Fixtures and Live Scores: Watch Argentina vs Costa Rica [VIDEO]