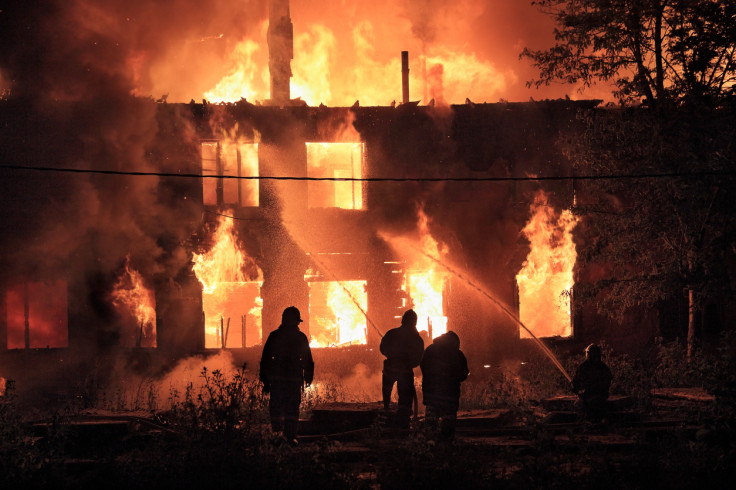 A community in Oklahoma is mourning two people lost in a horrific house fire officials say may have been caused by a space heating. The fire reportedly took place on Wednesday morning (17 January) around 1:30am, with volunteer firefighters from around the county turning up to try and quell the massive blaze.
KTEN reported the Love County Sheriff, Marty Grisham, saying that of the three people in the house, one 17-year-old girl managed to escape. A 13-year-old boy had reportedly attempted to get his paralysed 60-year-old father into a wheelchair, but both succumbed to the smoke and died.
Local reports said that the family's names would not be released and that they had asked for privacy. Greenville Public School system asked people to pray for the community: "We have a family that has had a devastating loss. Not only did they lose their home to a fire but also 2 family members."
They asked for donations to help the family get back on their feet. Love County Emergency Management called it a "heartbreaking situation". "By now many of you have heard that a Love County family suffered a tragic loss of two family members and their home to fire late Tuesday night."
According to the Daily Ardmoreite, an investigator with the Oklahoma Fire Marshal said that the mobile home had run out of propane in the night and the family had used space heaters to stay warm. The investigator said that the huge amount of damage to the property meant they could not say for certain whether the space heater or an electrical issue had caused the fire.
Authorities urged caution for people using space heaters. While many have automatic functions to reduce fires, there is always a risk when they are placed near combustible material.