Popular love quotes and messages to say 'I Love You' this Valentine's Day 2018
Convey your feelings this Valentine's Day, in the words of Rumi.
While historically the 14th of February is linked to Roman emperor Claudius II and the legend of Saint Valentine – who is said to have secretly helped Christian couples wed against the monarch's ruling – over time, the day has come to be associated with love and romance.
From love-struck couples professing their feelings on this day to various other manifestations of love in the forms of cards, chocolates and the cupid – Valentine's Day, internationally, is now deemed as a celebratory occasion.
In fact, the tradition of exchanging gifts and sending thoughtful messages is no longer restricted to romantic duos in the modern definition of the day of love. And keeping this in mind, IBTimes UK has created a list of most heartwarming quotes and messages to convey your feelings this Valentine's Day.
Top ten quotes on love and affection
"Love is an irresistible desire to be irresistibly desired" – Robert Frost
"The minute I heard my first love story, I started looking for you, not knowing how blind that was. Lovers don't finally meet somewhere. They're in each other all along." - Rumi
"Love is life. All, everything that I understand, I understand only because I love. Everything is, everything exists, only because I love" - Leo Tolstoy
"The best thing to hold onto in life is each other" - Audrey Hepburn
"The best and most beautiful things in the world cannot be seen or even touched. They must be felt with the heart" - Helen Keller
"My bounty is as boundless as the sea, My love as deep; the more I give to thee, The more I have, for both are infinite" - William Shakespeare, Romeo and Juliet
"I love you not only for what you are, but for what I am when I am with you. I love you not only for what you have made of yourself, but for what you are making of me. I love you for the part of me that you bring out" - Elizabeth Barrett Browning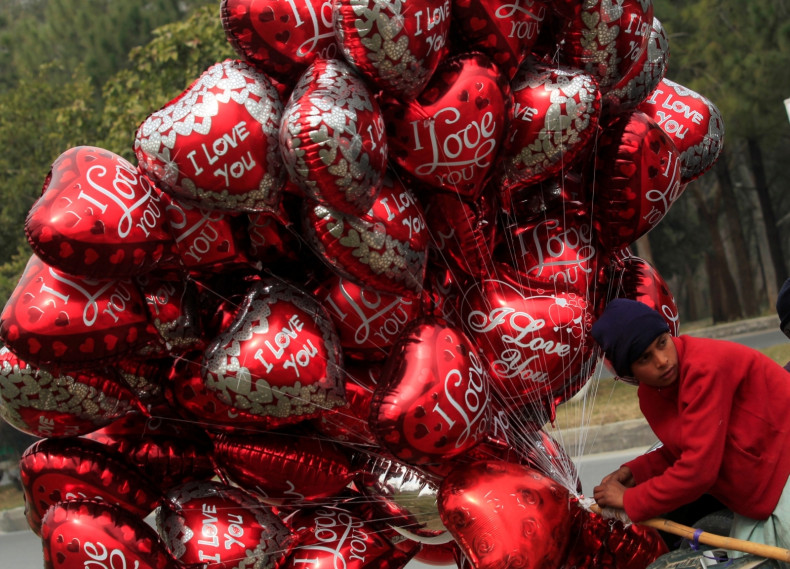 "As a shipwrecked sailor hates the sea, Or a juggler hates a shove, As a hostess detests unexpected guests, That's how much you I love" - Ogden Nash
"If you have only one smile in you, give it to the people you love" – Maya Angelou
"They invented hugs to let people know you love them without saying anything" – Bil Keane
Popular Valentine's Day messages
"I cannot change the distance that keeps us apart but I can promise you that I love you and will always love you, no matter how far you are from me. Happy Valentine's Day, my love!"
"The beauty of this distance is that it made me realise how strong my feelings are for you; it made me realize without you, my life is incomplete; it made me realize that you are the only one for me. Happy Valentine's Day!"
"A lovely woman like you should be told how amazing she is every day of the year. Your all-encompassing love completes me. I love you this Valentine's Day and always!"
"It does sound funny, but yes, if a kiss could tell how much I love you, I will keep kissing you forever and ever". Happy Valentines Day"