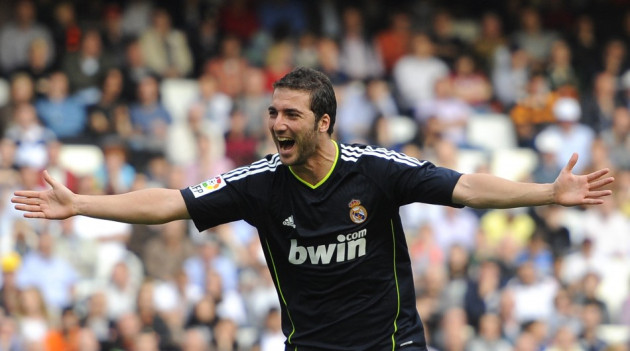 The pick of today's Premier League, Serie A, La Liga and Bundesliga football transfer rumours, news and gossip for 14 July 2011. All the latest transfer rumours surrounding Manchester United, Chelsea, Arsenal, Liverpool, Manchester City, Bayern Munich, AC Milan, Inter Milan, Juventus, Roma, Barcelona and Real Madrid will be covered here.
Premier League
With the clock counting down relentlessly to the start of the new season, it's no wonder assorted football managers across Europe are a little "on edge" -- fearful that they might be left, as Aston Villa find themselves this morning -- without two of their best players right before the new campaign starts.
Nervously surveying the transfer market today is Best of British Tottenham manager Harry Redknapp who'll be in need of a dinky, cultured midfielder inside the week after Luka Modric submitted a transfer request to "force through" a move to Chelsea -- a story carried as an "EXCLUSIVE" by just about every glad-rag in town this morning.
Also scouring the transfer market with his giant unblinking eye is Arsenal manager Arsene Wenger, the Frenchman requires two midfield ball-scuttlers, a giant centre-back and an injury-prone centre-froward to replace Cesc Fabregas (Barcelona), Samir Nasri (various, assorted), Thomas Vermaelen and Robin van Persie (perennial injury candidates). Arsene is interested in Copenhagen defender Mathias Jørgensen, Leverkusen midfielder Arturo Vidal, and Newcastle's Jose Enrique.
One player the Gunners won't be buying this summer is Gonzalo Higuaín. Nor will Liverpool, for that matter, but that hasn't stopped Footy Bunker linking the Argentine international with a move to Anfield. In a similar vein, Daniel Sturridge will also "not" be moving to Liverpool, along with Sergio Aguero, Zinedine Zidane, Marco van Basten and Popeye.
In the Metro, Carlos Tevez has been wandering around all day in a pair of battered Converse trainers and a leather jacket muttering "Just take it or leave it da da. Take it or leave it. La La. Take it...," as he channels the early '00s to plead with Roberto Mancini to accept Corinthians' £38m "take it or leave it" offer so he can scamper back to Brazil. Mancini will look to nab Sergio Aguero from Atletico Madrid to replace his want-away captain after Aguero told ESPN: "I will not return to Atletico, it is clear."
Speaking of diminutive international footballers, Wesley Sneijder could join Manchester United from Inter Milan for £35m within the next 48 hours after graciously accepting a "pay cut" whereby he'll only earn £190,000. Cry me a river, Wesley. Cry me a river.
La Liga
The latest Barcelona player to be wheeled out in front of the world's press to moan about Cesc Fabregas' *yawn* transfer *yawn* to *yawn* Barcelona is Xavi, who claimed wee Cesc is "suffering" over his move to the Nou Camp. Indeed. The full "story" is here. Meanwhile, criminal mastermind Jose Mourinho is plotting a fiendish "hijacking" operation to pinch Radamel Falcao from Chelsea. The Portuguese schemer is ready to meet Porto's £26.5m asking price as hopes fade of a deal for Neymar or Sergio Aguero.
Serie A
TalkSPORT reports that Liverpool-target Diego Perotti is set to join Juventus after Sevilla accepted a £9m offer for the 22-year-old. Rounding off our Italian homework, Chelsea-target Javier Pastore is keen on joining AC Milan, or so says La Gazzetta dello Sport. "I like AC Milan," Pastore told the paper, "They won the league title and have big ambitions. I think I can say that I will not play for Palermo next year."