A 14-year-old asylum seeker from Afghanistan was killed in Calais after he tried to jump on to the roof of a moving lorry that was heading towards the UK. The boy was living at a refugee camp in northern France for nearly six month and wanted to join his brother who had already entered the country.
The unnamed boy tried to board the lorry as it had slowed on the main motorway approaching the port on Friday (16 September). The Guardian reported that another child was trying to pull the boy on the moving lorry, but he lost his grip. The teenager fell on the road and was hit by a car. The driver of the car reportedly did not stop.
The boy's identity has not been revealed, but his friends at the Jungle camp in Calais described him as a "polite and gentle" teen.
The teenager's death highlights the risks asylum seekers, especially children from war-torn countries, are taking to join family members in the UK. According to Calais-based charities, the boy was the third child to have died, and the 13th fatality near the port since January this year.
The Afghan boy had reportedly completed his application process to join his relatives in the UK, but due to some delays in the processing of his application, he is believed to have attempted to enter the country using the lorry at night.
"We try dissuading them from taking these risks, but it falls on deaf ears. They are so desperate to get on with their lives, to be rejoined with their families just 30 miles away," the Guardian quoted Jess Egan, a volunteer at the Calais refugee camp as saying.
Egan said that the boy loved playing football with his friends. "We would often have conversations about how much he wanted to be in the UK, in school, and to get on with his life. But he was suck in the camp, in awful conditions," she added.
Reports suggest that there are 1,022 unaccompanied minors living in makeshift camps in squalid conditions. The number has soared by 51% in the past month, according to The Independent. Many of these children have families members who have already moved to the UK.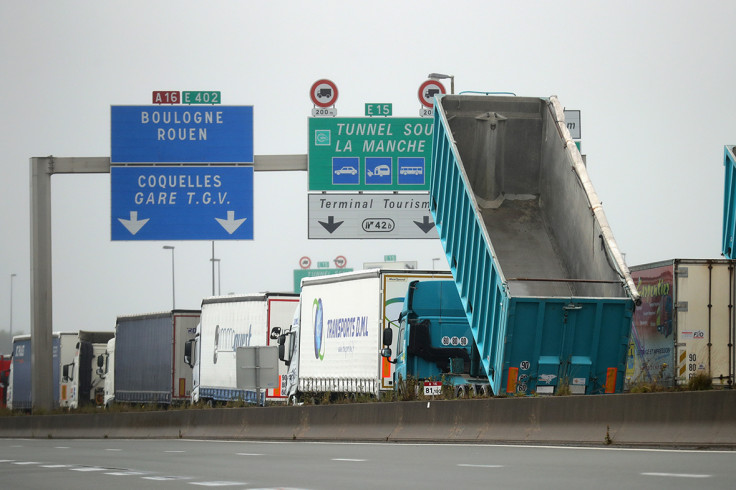 Labour peer, Alf Dubs, who was convincing the government to introduce legislation pledging sanctuary from some unaccompanied minor asylum seekers, said he was shocked to know about the teenager's death. The amendment to the Immigration Act was passed earlier this year, but no children were benefited from it so far.
"The government must speed up the process of identifying the children eligible to join family members already in the UK and start the procedures to discover children eligible under the Immigration act," Dubs said.