Prime Minister Theresa May is expected to tell world leaders at the United Nations General Assembly in New York this week that all countries, including Britain, have a responsibility to manage their borders to reduce illegal and uncontrolled migration.
May, who will be joining heads of state on 19 September to discuss how to develop a more co-ordinated approach to mass migration, said that the UK will offer more aid in tackling the refugee problem but will hold her ground and spell out Britain's stand on the issue.
Global approach to manage migration should be based on better serving the interests of:
migrants who are exposed to danger;
the countries they are leaving, travelling through or seeking to reach; and
the interests of refugees whom we all share a responsibility to help.
May will push for a deal to be brokered between world leaders on tackling the problem of mass migration, which not only serves the interest of the migrants but also the countries they are leaving, travelling through or seeking to reach.
World leaders are scheduled to sign a New York declaration agreeing to protect migrants' and refugees' rights. The declaration will result in talks over the next two years on how to secure "safe, orderly and regular migration". A pact is expected to be signed in 2018.
She said the unprecedented population movement means that "more people are displaced than at any point in modern history" and that it requires a "new, more effective global approach to manage migration."
Uncontrolled migration undermines confidence in legal migration
May warned that the uncontrolled migration undermines public confidence in "the economic benefits of legal and controlled migration."
The prime minister is also expected to push for keeping migrants in their first country of arrival as it will make it easier for them to return home as well as to stop them falling victims to criminal gangs. She wants the UN to include the principle that asylum should be made in the "first safe country" in the New York declaration.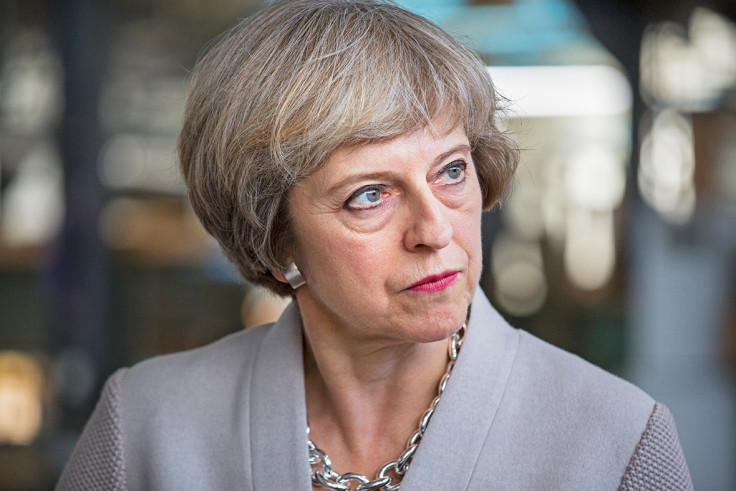 May is also expected to urge other leaders to do more to differentiate between refugees and economic migrants, stricter airport security and for tougher measures to tackle slavery.
She is expected to say that by making it easier for economic migrants to reach Western countries, it would worsen the suffering. May is expected to stress that any new agreement should take into account the countries that the displaced people are trying to reach.
"As the world's second-largest bilateral humanitarian donor, the UK is already playing its part and we will step up our efforts with further financial assistance and concrete action in partnership with the countries most affected," she said.
She continues: "But we cannot simply focus on treating the symptoms of this crisis, we need to address its root causes too. While we must continue our efforts to end conflict, stop persecution and the abuse of human rights, I believe we also need a new, more effective global approach to manage migration."
David Miliband urges May to do more
Former Labour Foreign Secretary David Miliband, who now heads the US charity International Rescue Committee, has urged May to do more to help refugees, Sky News reported.
"Wealthy nations must share responsibility with low and middle-income countries, who host 86% of refugees. They must increase refugee resettlement for the most vulnerable. Resettlement is not a substitute for upholding rights to asylum, but it offers a legal route to hope — and escape from people smugglers."
He also urged May on Sunday 19 September to lead the way by quadrupling the number of refugees the UK has offered to re-home from Syria. "Frankly, the UK should be saying, 'We will take 20,000 or 25,000 a year,' so four times the current level - 25 refugees per parliamentary constituency rather than just six because countries like Canada are already doing that."