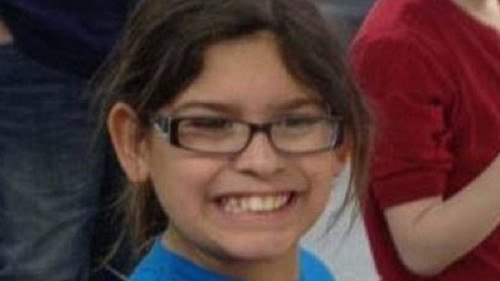 A 14-year-old girl has been accused of murder after stabbing her 11-year-old half-sister to death in a crime that has shocked America.
The teen stabbed her half-sister more than 30 times on Tuesday morning in a frenzied attack while her family slept at their home near Chicago. She accused her sister of being mean and ungrateful and not doing her chores.
The teenage suspect initially claimed she had been woken by her sister's screams and that a Hispanic male had broken into the home. But police said she confessed after they found strands of the killer's hair in the victim's hand.
The older sibling is said to have set her alarm in order to stab her sister in her bed. "A struggle ensued," according to Assistant State Attorney Claudia Kasten, after which the accused had "kept stabbing", before attempting to shower off the blood before police arrived at the family home.
Mundelein police chief Eric Guenther told NBC Chicago that the victim had "multiple stab wounds", some of them defensive, on her neck, arms and torso. The Lake County Medical Examiner's Office told CBS Chicago that "the young girl's body had so many wounds they couldn't count them all" and that the stab wounds "were so deep they punctured her lung".
The Chicago Sun-Times named the younger girl as Dora Betancourt from Mundelein, Illinois, about 35 miles north-west of Chicago.
Mundelein police said that the elder sister had cooked dinner, and that she had done the victim's chores, but that the younger sibling had not been sufficiently "thankful".
"With each stab wound, she said she was not thankful for what she had done," Kasten told a court hearing on Wednesday, during which the girls' mother was seen weeping. The two girls are said to have the same mother but different fathers.