As the war on drugs in the Philippines intensifies, 141 of the country's police personnel are facing dismissal after testing positive for using drugs. Charges have been filed against them, Chief Superintendent Leo Angelo Leuterio, the head of the Philippine National Police's (PNP) Internal Affairs Service has confirmed.
According to reports, they tested positive for shabu – the local name for crystal meth. Consequences of using shabu, which is also known as "poor man's cocaine" include "acute psychotic reactions, violent and destructive behaviour and recklessness" according to the Philippine Drug Enforcement Agency (PDEA).
Most of those charged are rookie policemen, the Manila Bulletin reported.
Aside from recommending their dismissal, Leuterio said they will each face a "lifestyle check" to determine the extent of their involvement in drugs.
"We want to know if their lifestyle falls under their income. For instance, how can a rookie policemen drive several cars and send his children to private schools when his income is only coming from his job," GMA News Online quoted Leuterio as saying.
"We want to know everything from where they live and if they have businesses, where did they get the money to start their business," he added. "These are just but some of the focuses of our lifestyle check."
Ten policemen are currently undergoing the "lifestyle check".
Rodrigo Duterte swept to power earlier this year as he promised to eradicate the country's drug epidemic. The death toll from the bloody war on drugs has topped 2,400 and Duterte's hardline stance has drawn international condemnation.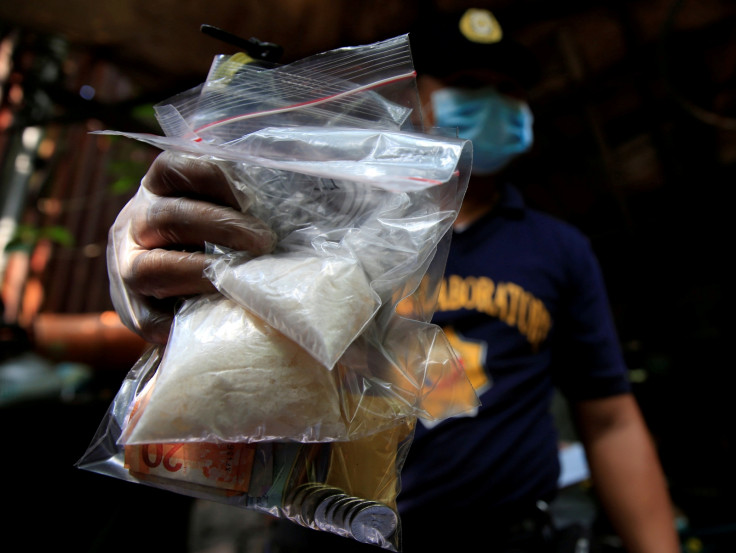 When US President Barack Obama said he would raise the issue of human rights violations in the Philippines with Duterte at a summit in Laos, his counterpart launched a scathing attack, branding the American leader a "son of a whore".
Despite global criticism, Duterte's brutal crackdown has also won its fair share of admirers.
Indonesia's anti-narcotics chief Budi Waseso seemingly called for the country to take a similar path to the Philippines.
"The life of a dealer is meaningless because [he] carries out mass murder," he was quoted as saying by the BBC, adding that he believes that Indonesia would be as ruthless as the Philippines.
What does shabu do?
"Psychiatric consequence[s] are the major feature of chronic 'shabu' abuse and dependency," the PDEA website notes. "Prolonged use and even a single exposure especially if administered intravenously can lead to manifestation of a full blown psychosis which is similar to schizophrenia characterised by the presence of paranoid delusions, auditory and visual hallucinations. The paranoia may lead to violent and aggressive behaviour."