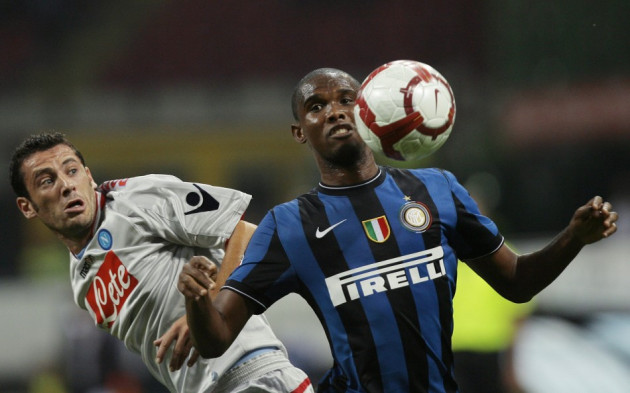 The pick of today's Premier League, Serie A, La Liga and Bundesliga football transfer rumours, news and gossip for 15 July 2011. All the latest transfer rumours surrounding Man Utd, Chelsea, Arsenal, Liverpool, Manchester City, Bayern Munich, AC Milan, Inter Milan, Juventus, Roma, Barcelona and Real Madrid will be covered here.
Premier League
Like an unwelcome under-arm problem, or Jennifer Aniston movies, Wesley Sneijder just won't go away. In this morning's papers he's back again, with the assorted press letting us know that wee Wesley will either:
a) join United in the next 48 hours
b) only leave the San Siro if the Dutchman lowers his £250,000 wage demands or,
c) was never moving to Old Trafford in the first place.
Staying at Old Trafford, Sir Alex is ready to make a "swift bid" for Napoli playmaker Marek Hamsik, if they fail to sign either Sneijder or Samir Nasri. But Napoli president Aurelio De Laurentiis is after a filthy amount of money in exchange, "The indecent proposal would have to be €100 million, otherwise he will be staying here," he said.
Elsewhere, Liverpool want to pay £6m for lightweight Barca forward Jeffren, who might get a couple of games in the Carling Cup before being loaned to a team in Spain.
Roberto Mancini has identified the forward he wants to replace Carlos Tevez and that man is Bayern Munich's Thomas Muller. City will offer Munich £45m and pay the 21-year-old £250,000 just because they can. Meanwhile, The Sun has had a good idea: Inter have told City that only a "huge bid" will be enough to land Samuel Eto'o. "There's always a chance that Inter receive a big money offer for Samuel. I'm talking about a huge bid here -- that hasn't happened just yet," said the player's agent, cleverly not mentioning City, an amount or a Mancini quote, so presumably most of the story is implied.
In London, Chelsea have missed out on rampaging forward Radamel Falcao who has signed a new four-year contract with Porto. But they may try to make off with Newcastle's Cheik Tiote to fill the big Michael Essien-sized hole in their midfield. The midfield bruiser would cost £10m, if reports are to be believed.
La Liga
Barcelona will finally complete the signing of Udinese forward Alexis Sanchez this week, says Talksport, putting an end to weeks of idle speculation. But never fear, with the Sanchez deal tied up expect a healthy dose of Cesc Fabregas stories next week. Just to be clear, Wayne Rooney is not moving to Barcelona.
Real Madrid target Sergio Aguero is angling for a move across town, according to ESPN. The Argentine striker told reporters, "I would not play in Racing, but Madrid... I want to leave and I made it clear, I am of Independiente, not Atletico...If I told you that I will continue at Atletico would be lying, I will not stay. I have no idea of ​​the clubs, but it is Spain and England that attract me."
Meanwhile, AS reckon Santos striker Neymar has reached an agreement with Madrid for a six-year contract worth five million euros a year.
Serie A
Juventus have made a £45m bid to sign Carlos Tevez, according to ESPN Soccer. The club will also make a a €12 million bid for Lyon midfielder Michel Bastos, according to Corriere dello Sport. While over in Milan, AC are interested in Barcelona left-back Maxwell, or so says El Mundo Deportivo.