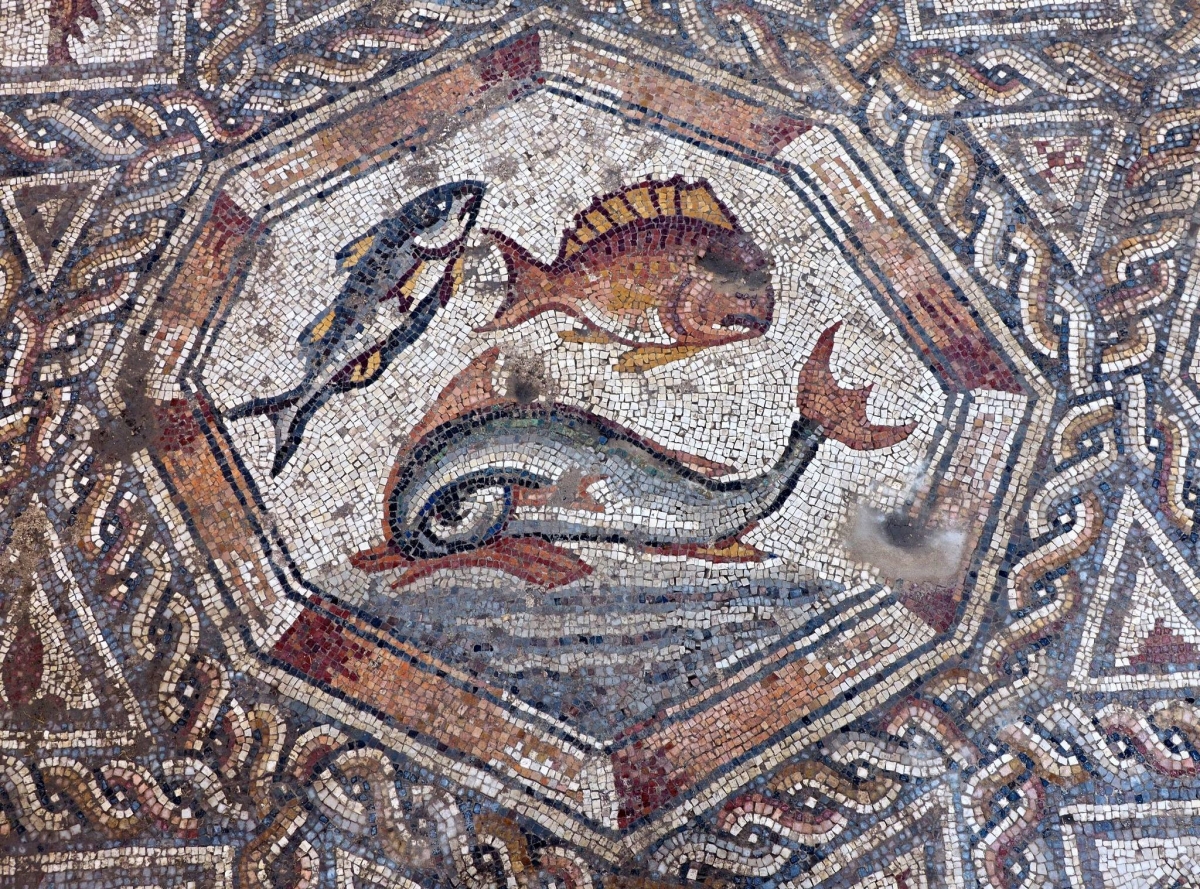 Archaeologists in Israel have unveiled a Roman-era mosaic said to be 1700 years old. The "magnificent" mosaic was discovered during the construction of a visitor centre in the city of Lod to display another mosaic found in the early 90s at the same location.
Archaeologists at the Israel Antiquities Authority, who led the excavation, said that the floor mosaic was part of a luxurious courtyard of a Roman villa. The first mosaic discovered earlier at the site was of the villa's living room.
"The house we found was part of a neighbourhood of villas that stood here during the Roman and Byzantine periods," excavation director Dr Amir Gorzalczany said in a statement.
The intricacies, colours and fine detailing of the newly-revealed mosaic sheds more light on the highly developed and artistic abilities of the people of that era, he said. The mosaic measures 11m by 13m and is one of the most impressive mosaics of the time.
"Numerous fragments of frescoes (wall paintings made on damp plaster) indicate decoration and meticulous design and luxury, in the best tradition of high class period," Gorzalczany said, adding that the "mosaic presents scenes of animals and hunt, fish, flower baskets, vases and birds".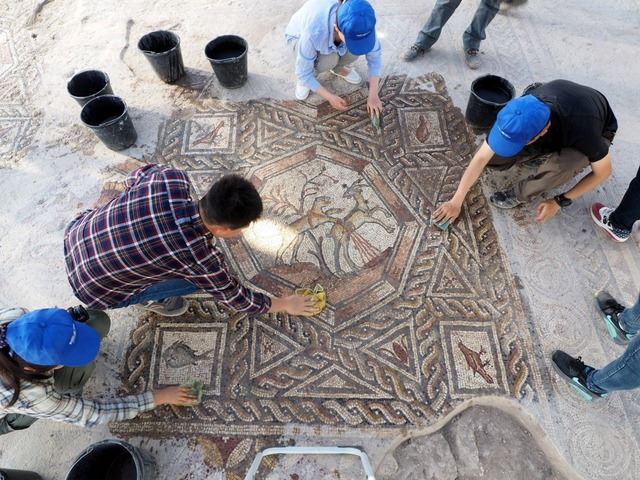 Authorities said that the new tourist centre will now house both the mosaics uncovered at Lod. The one excavated in the past is among the "most beautiful", "spectacular" and "impressive" mosaics to have been found in the country, they said. It is currently on display in the gallery Cheney in Venice and has been on showcased at prime museums across the world, including the Louvre in Paris and the Metropolitan in New York.