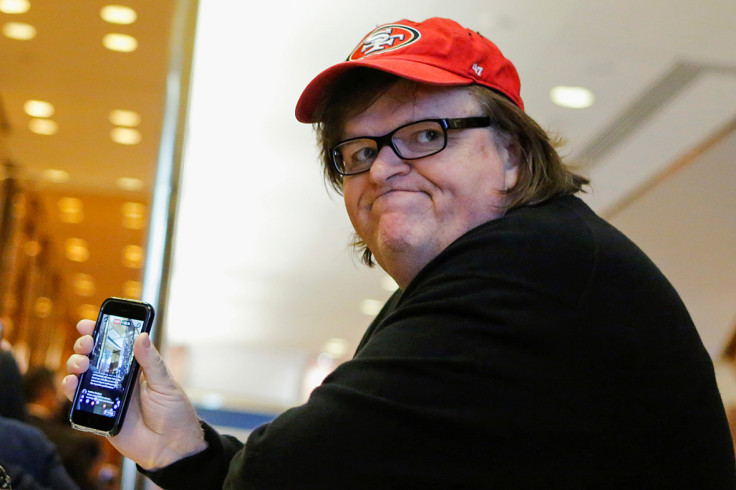 Activist and filmmaker Michael Moore has said he believes Donald Trump will 'absolutely' ban Muslims from entering the US when he becomes president.
In an interview with Variety, Moore was asked whether he believed Trump would issue a Muslim ban.
He responded: "Absolutely. What you're going to see is, on day one, he's going to rescind a dozen or more of Obama's executive-branch regulations.
"On day two, Republicans will start printing laws the way you print fliers for a homecoming dance. Before the liberals and the Democrats can get their heads screwed on straight, they'll have 20 laws passed. Building a wall. Creating a Muslim ban. He's shown how he's going to do it."
Moore suggested the Republican would issue a ban depending on which countries people were coming in from.
He added: "He's going to get away with it by making it a ban on Muslims who come from the following countries. He needs just enough cover for his crowd to say, "Oh, he's being reasonable there. He's not banning all Muslims."
Moore's comments come just days ahead of Trump's inauguration, and amid concerns from the president-elect's supporters that he will backtrack on issues including immigration.
Moore added a plea to Americans to get involved and prevent the country from changing for the worse.
"Be brave. Be bold. Get up off the couch. Get active. Get involved. No week should go by without you calling a member of Congress or one of your two senators. Make that part of your weekly routine now," he urged.