A large number of goose eggs have been destroyed near an airport in Northern Ireland to stop the birds from flying into aeroplane engines and causing huge safety risks. But some are asking for "more humane solutions" to the problem.
Belfast City Airport prevented 1,775 greylag goose eggs from developing into chicks by covering some in paraffin oil, which blocks their oxygen supply, and by pricking others with a lance, which damages their contents.
A large greylag goose colony live in Victoria Park, which is directly beneath the flightpath of aeroplanes taking-off from and landing at Belfast City Airport.
The population has to be controlled to reduce the risk of bird strike, where flying birds collide with the aircraft, sometimes causing engine failure.
"We need to find more humane solutions which are also more cost-effective," Green Party councillor Georgina Milne told the BBC.
"It would be better if we tried to modify the environment. Geese like very flat green grass so if you start to plant spiky grass it's not as hospitable for them.
"More experimentally in America, they are starting to use drones to try and scare the geese away," she added.
The airport stressed that the methods of oiling and pricking were among the most humane ways to control a bird population and that no adult geese were harmed during the interventions, which date back to 2002, and have been uncovered by a BBC Freedom of Information request.
Oiled and pricked eggs are also not removed from the nest – meaning that parent birds continue to foster them and do not immediately reproduce again.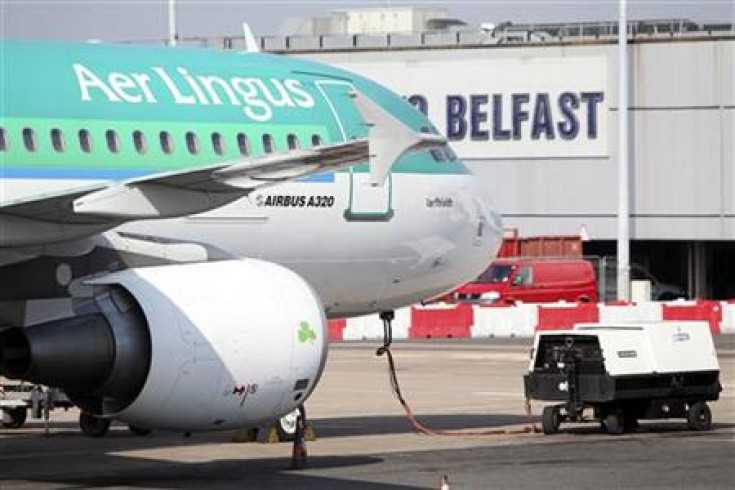 A spokesman for the airport said: "In order to control the feral geese population in Victoria Park, the oiling and pricking of eggs is undertaken by a biologist under licence from the Northern Ireland Environment Agency and with the permission of Belfast City Council.
"The airport has a legal obligation to reduce the number of hazardous wildlife in the vicinity of the airport and does this through consultation with local authorities and wildlife experts.
"Earlier this year, Belfast City Airport was named Northern Ireland's Responsible Company of the Year by Business in the Community and, like all airports, is committed to managing its operations in an environmentally sensitive manner whilst ensuring air safety."
A spokesperson for the council said: "Public health and safety is paramount to Belfast City Council. Due to concerns over the number of greylag geese in Victoria Park, and their potential threat to landing or taking off aircraft at George Best Belfast City Airport, Belfast City Council has an agreement with the airport granting them access to Victoria Park to carryout egg pricking."