Three nurses were treated with Narcan after being exposed to Fentanyl at a hospital in Ohio. The employees at Affinity Medical Centre became ill after treating an overdose patient on 8 August.
"They were cleaning up the room and started to feel sick. And then that left them waking up in a hospital bed," Detective Shaun Dadisman told Fox 8, suggesting that the nurses had gone into overdose themselves.
The nurses were revived with Narcan, a brand name for naloxone – a drug that reverses overdoses in a few minutes by blocking the brain's opioid receptors.
Fentanyl, a synthetic drug with legitimate medical use as a pain killer, is around 50 times stronger than street heroin while an amount as small as 0.002g can be fatal.
People experiencing opioid overdoses effectively forget to breathe as their respiratory systems stop functioning.
"It shuts down your system so you get to the point where you're not breathing on your own. And you need that boost and that Narcan is what takes that away so it helps you to recover quickly," Dadisman said.
Fentanyl is increasingly being used to fortify street heroin in the US and Canada – leading to record numbers of drug deaths.
On 10 August, 18 SWAT officers were rushed to hospital after coming into contact with Fentanyl after federal agents carried out a drugs raid at a home in Pittsburgh.
Quantities of the drug are believed to have become airborne as they cleared a dealer's' den. All the officers are said to be in a stable condition.
Can you overdose from Fentanyl by touching it?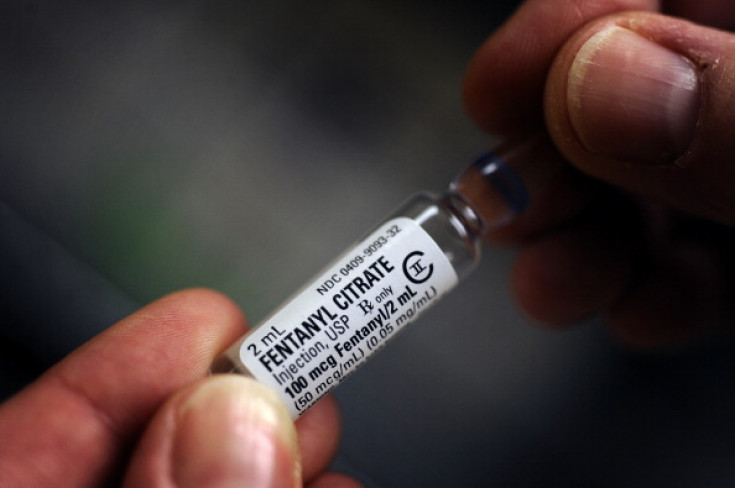 These developments are the latest in a long line of reports about law enforcement officials and medics succumbing to opioid overdoses when dealing with Fentanyl users.
In May, Ohio police officer Chris Green was reported to have gone into overdose when he brushed fentanyl off his shirt following a drugs bust.
But Green's account, and several others similar to it, have been challenged by medical experts who say it is far more likely that secondary Fentanyl overdoses occur when the substance is accidentally ingested through the nose or mouth.
"I don't doubt that a police officer who's felt unwell after casual skin contact might believe he or she was poisoned," David Juurlink, a doctor and toxicologist at the University of Toronto, told VICE News.
"But I think it's much more likely to represent the 'nocebo effect' – the idea there is that people will develop symptoms if they think they've been exposed to something," he added.
In July, the US Institute for Occupational Health and Safety removed the statement "skin absorption can be deadly" from its Fentanyl page.
It added: "While dermal absorption of fentanyl commonly occurs through prescribed use of the drug, inhalation of powder is the most likely exposure route for illicitly manufactured fentanyl."
In light of this, it is likely that the nurses at Affinity Medical Centre accidentally ingested the substance or panicked after touching it.
Experts worry that the sheer volume of scare stories surrounding secondary exposure will prevent first responders from properly treating overdosers.
The antidote: Narcan aka 'naloxone'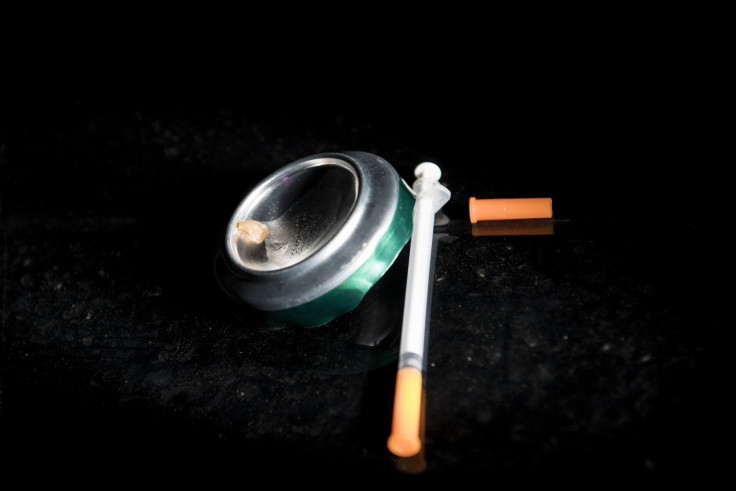 Even if the risk of transdermal overdose have been exaggerated, the dangers of police and medics overdosing when they come into contact with the substance remains real.
For that reason, all first responders now routinely carry naloxone, produced in the US under the brand name Narcan.
There are calls to extend the practice to the UK after the National Crime Agency said there had been 60 Fentanyl-related deaths in the eight months leading to 31 July.
NCA deputy director said he was "cautiously optimistic" that Fentanyl would not flood the UK heroin market the way it had done in north America.
However, IBTimes UK has revealed that public health warnings by government agencies had driven demand for Fentanyl among UK heroin users.