Fans of the Duggar family of TLC's reality show 19 Kids and Counting, were left in shock after Amy Duggar revealed that she was born out of the wedlock.
However, rumours have it now that the conservative Christian family of Michelle and Jim Bob Duggar will try and control their daughter Jill Duggar Dillard by interfering in her professional life.
Jill is a midwife by profession and is expecting her first child with husband Derick Dillard.
But Radar Online reports that the Duggar matriarch has stopped her pregnant daughter from helping an extended family member, who is expecting a child out of wedlock.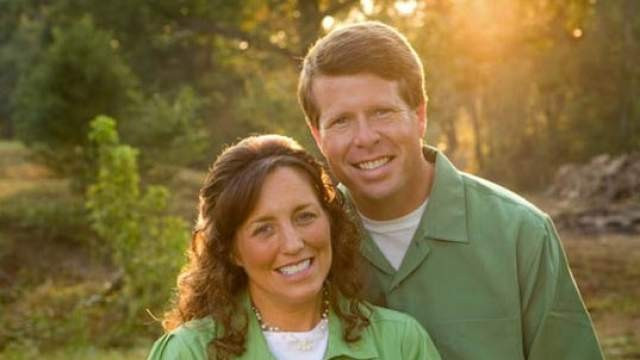 Susanna Keller, the 22-year-old younger sister of Anna Duggar, Michelle's daughter-in-law, is unmarried and is carrying her a child.
However, Michelle forbids Jill to perform her duties as a midwife as she thinks this will have a negative impact on her pregnant daughter.
"Jill was very excited to assist Susanna through the birth. Michelle and Jim Bob, however, wouldn't let her participate. They thought Jill shouldn't be exposed to an unmarried mother in that condition," a source told Radar Online.
The news came, just after Amy Duggar revealed that she was born even before her parents had married.
"The tabloids are telling the truth, my mom and dad did have me out of wedlock," Amy wrote on her Instagram.
"Just because we are Christians doesn't make us perfect, it just makes us forgiven. Just because I share the Duggar name doesn't mean my life is perfect! God knew my uncle would have a hit show and that somehow I would be apart of it. He knew my parents story would be told. How amazing is that?! Your testimony is everything. Everyone struggles, and sins differently. but Jesus paid it all!! I'm extremely grateful to my mom for choosing to give me life. I'm sure she was scared, young, ridiculed, and felt ashamed. God's grace covered it though! She's beautiful inside and out. I'm also grateful that I have such an awesome relationship with my dad! Seriously he's the greatest!
Jesus, thank you for restoring hearts, relationships and families. No matter what you have done, don't think your a second you're alone in this world. Jesus died so that you may be free! John3:16."
Contrary to Amy's birth secrets, the famous Duggar parents reportedly refused to acknowledge Susanna and her pregnancy and even shunned her name when 19 Kids and Counting was on air.
The show will return in a fortnight and will feature Jill's pregnancy and Jessa Duggar's lavish wedding.
The TLC family reality show follows the life of an ultra-orthodox Christian family of Jim Bob Duggar and Michelle who doesn't allow their daughters to kiss and hug before marrying their partner and have put a series of restrictions on their children in the name of faith.