Hit reality show 19 Kids And Counting star Derick Dillard has been accused of animal cruelty, after he posted a video on Instagram, where the Duggar's son-in-law can be seen tryying to sled over a cat.
In the video, the father-to-be can be seen consciously trying to run over a cat that was lying on a slope and Dillard shouts "Move, cat!"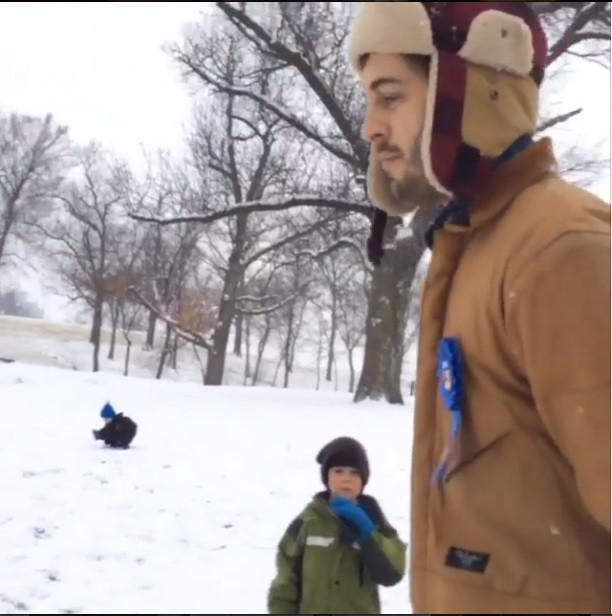 The 25-year-old then rides on a cookie sled and was pushed by Ben Seewald towards the cat, ET Online reported.
While the cat tries to flee, other members of the Duggar family can be heard cheering for Dillard.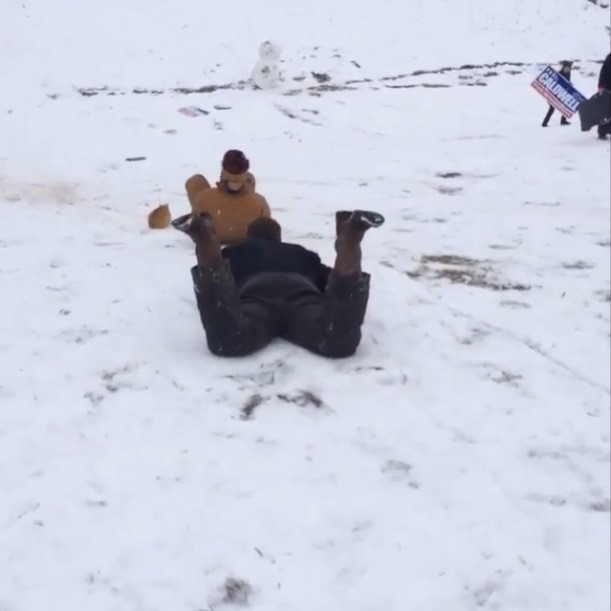 Though a number of the Duggar family members can be seen in the video, Dillard's wife Jill, who is 35 weeks pregnant, was some how missing from the controversial video. Her husband captioned it, "Sledding with friends and family at the Duggar home. #smallestsled."
Meanwhile, fans did not find any thing funny in the video and slammed the Duggar family of animal cruelty.
Below are some tweets from animal lovers and fans:
Hey, @BauervanStraten, did you see that heinous video of one of the #duggars trying to run over a cat with a sled? #sogross

— Lauren Curry (@lcurry789) March 4, 2015
Oh No there's a petition to what pull 19 kids and counting for @derick4Him hitting a cat with a sled. You people need to get a life. — Aubrey Clark (@AubreyClark41) March 4, 2015
Gross. Members of the Duggars, America's Most Wholesome Family, cheer as friend tries to run over a cat. https://t.co/RpN8Pm4diQ

— Gabe Ortíz (@TUSK81) March 3, 2015
.@TLC I can deal with their anti-LGBT feelings and actions, I can defend myself, but that's just cruel. L #SayNoToAnimalAbuse @derick4Him — Tom + Lorenzo® (@tomandlorenzo) March 3, 2015