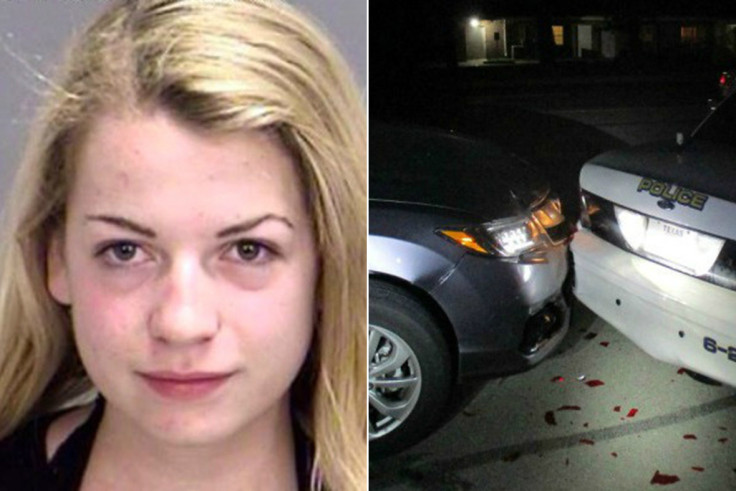 A 19-year-old American college student crashed into the back of a police car while taking a topless selfie when driving, police said on Thursday. The student, Miranda Rader, reportedly had a wine bottle opened in a cup holder next to her, the Bryan police department in Texas said.
The accident took place on Wednesday (26 October) in Bryan near Texas A&M University around 100 miles (160 km) north of Houston and it caused the airbag to deploy. Police added that Rader was trying to put on her shirt when she was approached by the officer whose car she hit.
The student told the officer she was driving back to her residence on campus.
In an affidavit, the arresting officer wrote: "I asked her why she was not dressed while driving and she stated she was taking a Snapchat photo to send to her boyfriend while she was at a red light."
Rader reportedly did not respond to an email seeking her comment. No one was said to be injured in the incident.
According to reports, she was arrested on suspicion of driving while intoxicated and she was released on Thursday morning on a bail bond of $2,000 (£1,643), police said.