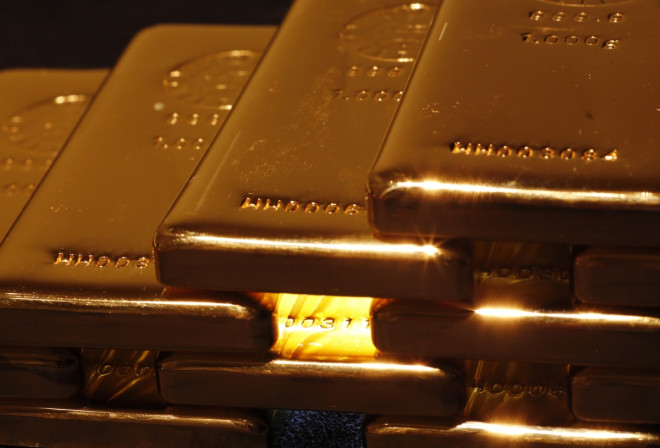 Nearly 30kg of gold has been recovered from a 19th-century vessel 1km beneath the Atlantic Ocean - and experts believe there could be buried treasure strewn around the wreck worth almost $100m.
Odyssey Marine Exploration divers recovered 1,000 ounces (28kg) of gold during their first reconnaissance of the wreck of the SS Central America.
The recovered cargo included five gold ingots and two $20 Double Eagle coins, one minted in 1857 in San Francisco and one in 1850 in Philadelphia.
"Gold ingots and other artefacts were clearly visible on the surface of the site during the dive and no excavation was required for their removal," the company said.
The two-hour reconnaissance dive was conducted during the transit of Odyssey's research vessel, the Odyssey Explorer, from the UK to Charleston, South Carolina.
"Given the reconnaissance purpose of the dive, only five gold ingots, two gold coins, a bottle, a piece of pottery, a sample of the shipwreck's wooden structure, and an element of a scientific experiment that was left at the site more than 20 years ago were recovered," the company continued.
Odyssey salvage experts have estimated that gold worth more than $92m (£54m) may still be on-site.
SS Central America, a side-wheel steamer, sank in September 1857 after it capsized in a hurricane.
Known also as the Ship of Gold, it sank more than 250km off the coast of South Carolina. Four hundred people died.
During the California Gold Rush era, the ship was in continuous service between New York and San Francisco.
Recovery operations were conducted from 1988-91 and a large quantity of commercial gold was extracted from the vessel.
Odyssey has been awarded the exclusive contract to conduct an archaeological excavation and recover the remaining cargo from the shipwreck.
The company said it will begin the excavation of the wreck once it has completed a survey of the site.