1MDB scandal: Malaysia accuses WSJ of continuing attacks on Prime Minister Najib with new claims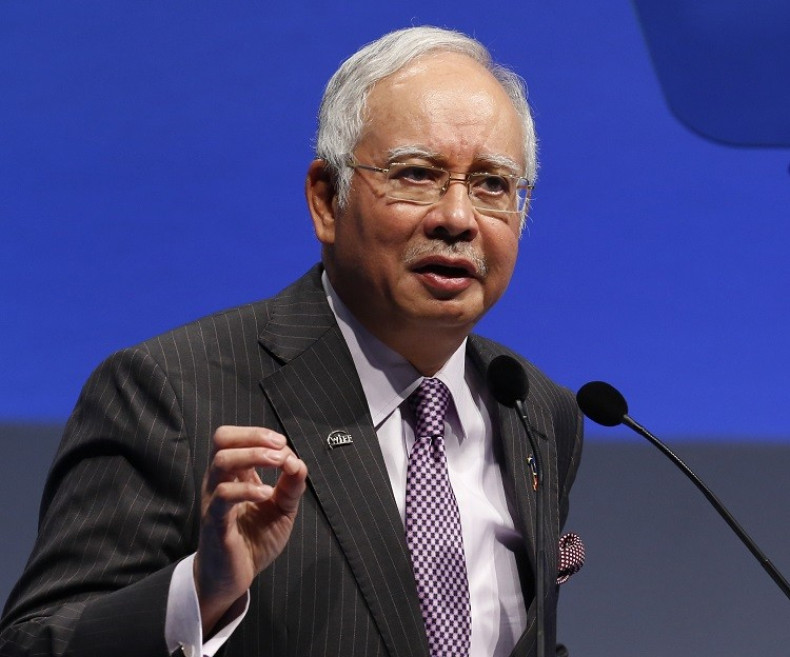 In a rare statement, the Malaysian Prime Minister's Office has issued a strongly worded statement denouncing the Wall Street Journal over its latest report claiming that the country's premier Najib Razak had up to $1bn transferred into his account from state fund 1Malaysia Development Berhad. The statement maintained that the funds transferred to Najib's accounts were a donation from Saudi Arabia.
The WSJ claimed in a report that deposits into Najib's bank accounts ran into $1bn, more than the $681m reported earlier. It also claimed that global investigators believe that much of the funds originated from 1MDB.
The office accused the newspaper and its entities of "continuing their attacks and trying to link 1MDB to the donation, according to ChannelNewsAsia. It continued: "They keep repeating the same old allegations without providing evidence; they keep relying solely on anonymous sources that might not even exist; and they keep choosing to omit key known facts."
It added: "This is unethical and against accepted journalist practice." The office noted that the Attorney-General of Malaysia had said that the funds received were a donation from Saudi Arabia and that this had been verified by multiple lawful authorities who "conducted exhaustive investigations."
"This included Malaysian authorities travelling to Saudi Arabia to examine documentation and interview members of the Royal Family and officials that administered the donation. The Foreign Minister of Saudi Arabia has also confirmed that the funds came from Saudi Arabia," the statement continued.
1MDB which has always maintained that it never transferred any money to Najib's accounts, issued a fresh statement following WSJ's latest report. It said that the newspaper had not once offered any conclusive evidence to support its claims. It also added that the paper's reliance on anonymous sources "betrayed a lack of basic journalistic standards." It accused the publication of having "lost all semblance of balanced reporting."
Last month, newly appointed Attorney General Mohamed Apandi Ali said that the Saudi Arabia royal family had given $681m to Najib as a gift and that no criminal offence had been committed.
Former Prime Minister Mahathir Mohamed, who led the United Malay National Organisation party for more than 20 years, challenged Najib to sue the WSJ for false reporting. "If [reports of the scandal] are not true, the prime minister should sue them for false reporting," he said.