Malaysia's 1MDB scandal: 'Outright lie' says state fund over WSJ Ken Brown's latest claims on Najib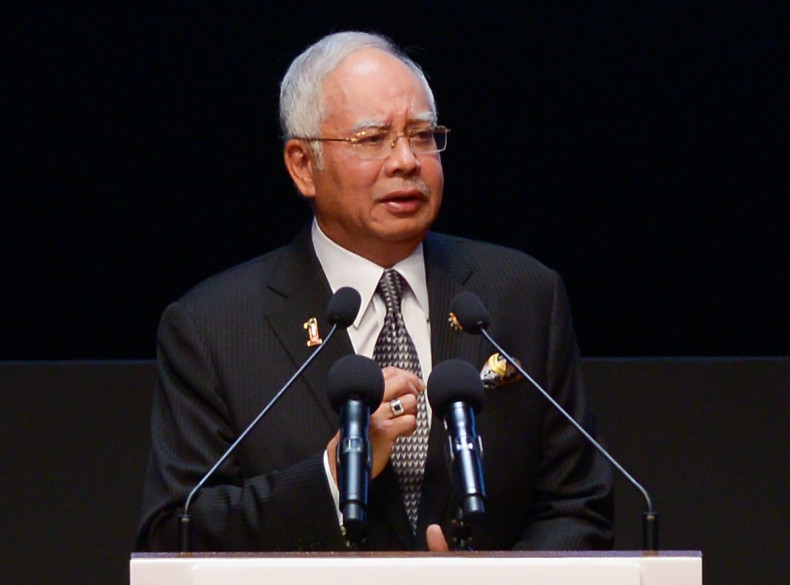 Malaysia's high profile scandal surrounding its state fund continues to take centre stage, but this time the state fund itself has issued a statement slamming the Wall Street Journal's finance editor Ken Brown over an interview he had given on Australia's ABC News. Brown claimed that the WSJ had evidence that the money found in Prime Minister Najib Razak's personal accounts were from companies and bank accounts "related" to 1MDB.
In the interview, Brown said: "Our reporting has shown for months now that the money did not come from the Saudis, but it came via a bunch of companies and bank accounts related to 1MDB. Our story hasn't been called into question yet and we have lots of evidence to back that up."
Brown insisted that the ongoing international investigations into 1 Malaysia Development Berhad would likely lead authorities to Najib, who is also Malaysia's finance minister and chairman of the state fund's advisory board. Several countries, including the US, the UK, Switzerland, Singapore and Hong Kong have already launched probes into the activities of the funds covering possible money laundering and bribery.
In a brief statement, 1MDB said: "Contrary to the Wall Street's baseless and unproven allegations, 1MDB has consistently maintained that it has not paid any funds to the personal accounts of the Prime Minister. This has been reiterated by multiple lawful authorities including the Malaysian Anti-Corruption Commission, the Malaysian Attorney General, and various reputable international publications, who have confirmed that these funds came from Saudi Arabia."
The statement continues: "To therefore suggest, as the Wall Street Journal has, that their reporting on this matter has never been called into question is not only disingenuous but an outright lie." WSJ first reported in July last year that around $700m was found to have been channeled into Najib's accounts from the state fund.
When the WSJ first made the allegations, Najib threatened to take legal action against the newspaper. Legal proceedings have yet to be filed, although Najib's lawyers did send a legal letter to the newspaper seeking clarification on its news reports. The newspaper has said that it stands by its reports.
Since then, the Attorney General Abdul Gani Patail, has stepped down due to ill health, and central bank governor Zeti Akhtar Aziz announced that she will not be renewing her contract when it ends in April. Malaysia also moved to block UK-based news portal Sarawak Report for breaching internet law after its Editor Clare Rewcastle-Brown published details about 1MDB and Najib.
The government clampdown did not stop there. The government also suspended the publishing permit of The Edge newspaper for its coverage of the scandal which it claims "threatens public order and national security." The three month suspension started on 27 July 2015. Travel bans were also imposed on three persons - two MPs and the Edge Media Group owner Tong Kooi Ong.
Najib took things further. Also in July, he sacked his deputy Muhyiddin Yassin who was highly critical of the prime minister's handling of the 1MDB affair. Firing people was not the only thing Najib resorted to. He appointed the chairman of the Public Accounts Committee Nur Jazlan Mohamed as the new deputy Home Minister, effectively forcing him to give up his post at the committee, which was at that time undertaking a parliamentary investigation into 1MDB.
Was money in Najib's account returned?
The appointment resulted in the halting of all proceedings that had been organised to look into 1MDB's activities until a new committee line-up is announced. Recently the newly appointed Attorney General Mohamed Apandi Ali cleared Najib, saying the nearly $700m had come from the Saudi royal family and that part of it had been returned as it was not utilised.
Mohamed Apandi also ruled that there was not enough evidence to charge Najib and called for the investigations to be closed. Unfortunately, the matter did not end there. Saudi Arabia Foreign Minister Adel al-Jubeir claimed that the funds were part of a business deal and not a political donation.
Claims that most of the money, which had been a political donation, had been returned as they were not used, could not be verified. Malaysian MP Mohd Ariff Sabri Mohd in an opinion piece on Free Malaysia Today said that if the money had indeed been returned via local banks, then the central bank Bank Negara should be aware of it.
"Why don't we ask the outgoing governor [Zeti] or an officer in charge of monitoring outflows of money, whether they have documents from the remitting bank or banks?" he asked. If the money had been transferred from Singapore banks, then the republic's Monetary Authority of Singapore could easily corroborate the Attorney General's statement. " Although our AG announced the case is closed, authorities in at least six countries have launched their investigations," he noted.
Goldman Sach's role probed
Meanwhile, the probe at Goldman Sachs over its involvement with 1MDB continues, with the New York Post reporting that the US law enforcement officials are gathering sensitive documents and identifying potential witnesses, according to international investigator L Burke Files who heads up an anti-fraud agency. "They [the US government] are not interested in fines this time," Files said without elaborating.
Gary Swiman, the head of compliance and regulatory consulting services at the accounting firm EisnerAmper said: "I think Goldman is being heavily advised by probably three or four of the top law firms that are saying, 'Basically, don't say anything," Goldman has declined to comment while the FBI said it cannot comment or confirm any investigations.