The 1Malaysia Development Berhad scandal deepens further after Switzerland widened its investigations to include two new individuals over a suspected fake bond deal involving the state fund. The two suspects have been identified as United Arab Emirates officials who controlled sovereign funds based in Abu Dhabi.
In a statement, the Swiss Attorney General's office said that it had evidence that the management of 1MDB violated Swiss embezzlement laws through a fraudulent bond sale to UAE officials with money routed through Swiss banks. They are probing 1MDB bonds that were sold to the UAE sovereign funds apparently to finance electric power plant projects in Malaysia.
The Attorney General's office said the power plant financing scheme may have been a fraud. "The Swiss authorities have elements in hand allowing them to suspect that ... these funds would have benefited others, particularly two public officials concerned as well as a company related to the motion picture industry," it said.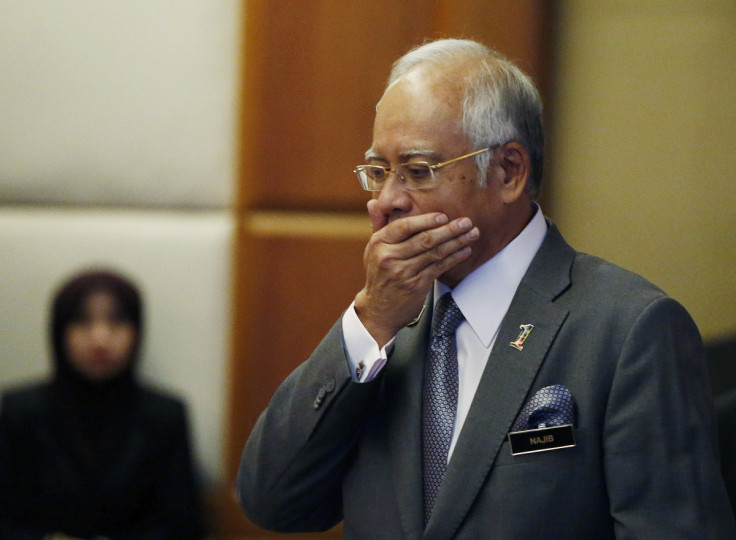 In addition, it said that amounts paid in connection with the government guarantee of the bonds were not returned to the Abu Dhabi sovereign fund that supported the commercial risk but instead had "benefited others". A former 1MDB already accused in the Swiss proceedings has already benefited from these amounts its said.
The Swiss authorities did not give further details on the public officials or the film industry allegations. However, it said it has sent two requests for mutual legal assistance to Luxembourg and Singapore.
However the Wall Street Journal recently claimed that some of the money used to fund Hollywood movie The Wolf of Wall Street came from 1MDB. The hit movie, which starred Leonardo DiCaprio was produced by Red Granite Pictures. Coincidence or not, Red Granite is chaired by Riza Aziz, the step son of the Malaysian Prime Minister Najib Razak, who leads the advisory board of 1MDB.
Earlier this week, 1MDB was drawn into a very public spat with Abu Dhabi's government fund over a little-known British Virgin Island-based company in which 1MDB claims to have paid a substantial amount of money into. 1MDB insists the company is related to Abu Dhabi's International Petroleum Investment Company (Ipic) and its subsidiary Aabar Investments PJS and that it has documentary proof.
The Abu Dhabi companies however strongly denied this, saying that the company was not an entity within its group and that they have not received any monies from it.
Signing 1MDB documents does not mean Najib had knowledge of dealings
Meanwhile Naijb's lawyer, Mohd, Hafarizam Harun said on 14 April that just because the prime minister's signature was on company documents did not mean that he had knowledge of 1MDB's dealings. He said Najib was compelled by the state fund's memorandum and articles of association to sign off on any deals it made.
He said directors of all public-listed companies have to sign circular resolutions to make any company decisions legal in line with corporate governance. Instead, scrutiny should fall on 1MBD's board of directors, the lawyer said.
He also expressed concern that foreign prosecutors are given only "one-sided documents" and questioned whether they had read the country's Public Accounts Committee's report that was submitted to Parliament last week. The report and the Malaysian Attorney General cleared Najib of wrong doing.
Malaysian Law Minister Nancy Shukri earlier had told Parliament that Switzerland had issued mutual legal assistance requests for reports and information on 1MDB. Kuala Lumpur has responded by seeking further clarification and is now awaiting the Swiss AG's reply, she said.