First it was the banking industry that was implicated in Malaysia's state fund 1Malaysia Development Berhad or 1MDB's scandal. It now seems to be dragging Hollywood into its alleged dodgy deals that is now under investigation for money laundering and bribery, among others.
In a statement, the fund has denied media reports that its funds had gone towards the production of the 2013 hit movie, The Wolf of Wall Street that starred Leonardo DiCaprio. The company said that it had neither invested nor transferred funds to Red Granite Pictures, whether directly or via any of its subsidiaries, to produce the movie.
"Any statement to the contrary is false. We, therefore, deny any suggestion that 1MDB funded the production of The Wolf of Wall Street, or had any involvement with the film in any capacity, as has been alleged or implied in some recent media reports," the fund said.
The Wall Street Journal had on 2 April, linked 1MDB to the unknown production company Red Granite which came up with $100m to fund the movie about a stock market swindler. The newspaper claimed that global investigators believe that most of the money to make the movie was diverted from 1MDB.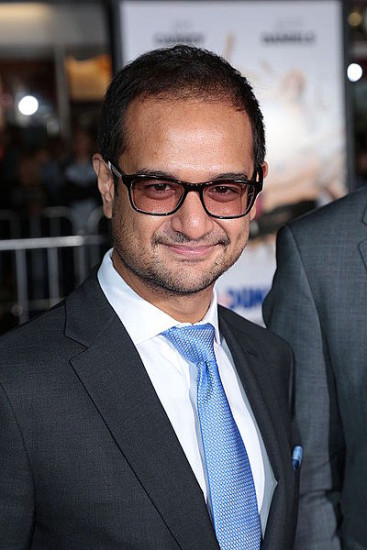 So how is Red Granite linked to 1MDB? Incredible as it seems, Red Granite's chairman Riza Aziz, is the stepson of Malaysian Prime Minister Najib Razak. And Najib is the chair of the advisory board of 1MDB.
The newspaper said that the US Federal Bureau of Investigation (FBI) has issued subpoenas to several current and former employees of Red Granite and to a bank and an accounting firm the company used, "Red Granite is responding to all inquiries and cooperating fully," a spokesman for the company based in West Hollywood, California said.
The spokesman added that it had no reason to believe that the source of financing was irregular. He said investigations into 1MDB "will not affect our ability to move forward with the exciting projects Red Granite is development."
Red Granite released its first movie Friends with Kids starring Adam Scott and Kristen Wiig in 2011, followed by Out of the Furnace, a 2013 American thriller featuring Christian Bale and Casey Affleck, The move was produced by Ridley Scott and DiCaprio. It then turned its attention to The Wolf of Wall Street based on the memoirs of Jordan Belfort, a penny-stock operator who went to prison for fraud. The newspaper said that DiCaprio had been interested in the movie but he and others couldn't find a studio that would fund the project.
Since the movie, Red Granite has produced Dumb and Dumber To, a sequel to the 1994 Jim Carrey and Jeff Daniels comedy and Daddy's Home, starring Will Ferrell and Mark Wahlberg. There are plans to bring out The General, a film about George Washington, the newspaper added.