Japan scrambles fighter jets as China flies 13 warplanes near Okinawa
Chinese aircrafts were involved in an annual joint drill with its naval fleet in the western Pacific.
Japan air force scrambled fighter jets to shadow Chinese warplanes that reportedly carried out a large-scale drill between the islands of Miyako and Okinawa on Thursday (2 March). It comes amid fear over China's growing military assertiveness in the disputed territories and farther into the Pacific.
Japan's defence ministry said a total of 13 Chinese airplanes were spotted in the region. But there was no airspace infringement, local media reports suggested. The Chinese aircrafts were reported to have included fighter jets, bombers and an early warning plane – all of which passed through the Miyako Strait that separates Okinawa from Miyako Island, both of which are Japan's territories.
According to Kyodo news agency, it was the largest number of foreign planes that Japan has deployed its fighter jets since 2003 when such data became available.
It is believed to be the first time that Chinese warplanes flew on the route since 10 December 2016.
The Miyako Strait is one of the few routes through which Beijing can scramble its warplanes into the western Pacific waters through international airspace. And Okinawa is the home base for the majority of US troops that are stationed in Japan.
According to China's official Xinhua news agency, the aircrafts were involved in a joint drill with its naval fleet in the western Pacific. The exercise was reportedly part of the annual plan of Chinese navy and was not meant to take an aim at any particular country. It was in line with the relevant international laws, the news agency reported.
China's joint military exercise came within a day after its breakaway province, Taiwan, announced it was stepping up its naval patrols around the South China Sea. Taipei on 1 March stationed the Patriot Advanced Capability-3 (PAC-3) anti-missile system on its east coast in response to Beijing's growing military strategy in the disputed waters.
China's drill also comes ahead of its new defence budget announcement for 2017. The US and China's opponents in the territorial tussle are keenly observing Beijing's fund allocation towards its maritime dispute.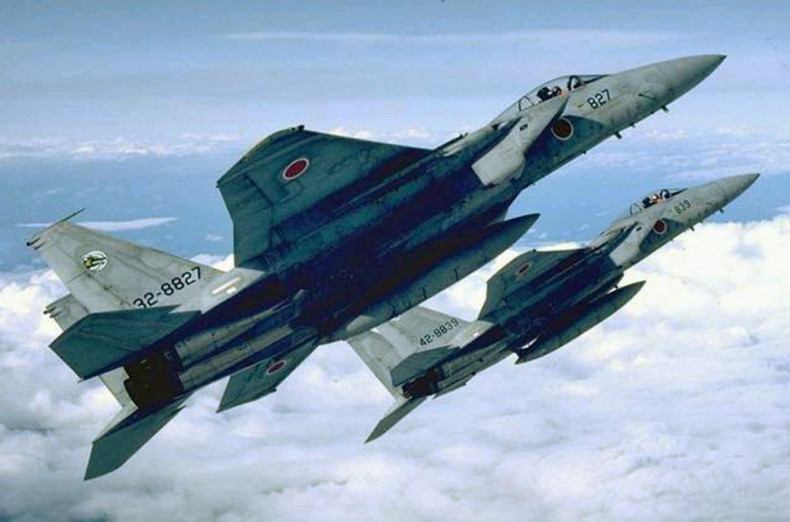 Over the past few weeks, China has taken an aggressive stand on the territorial dispute in the hotly contested South China Sea. It has claimed several uninhabited islands through numerous military drills, including the deployment of its first aircraft carrier, Liaoning, east of Taiwan.
Earlier in December, Chinese planes flew close to the Bashi Channel, a waterway between the Philippines and Taiwan. It prompted an exchange of diplomatic complaints between China, Japan and Taiwan.