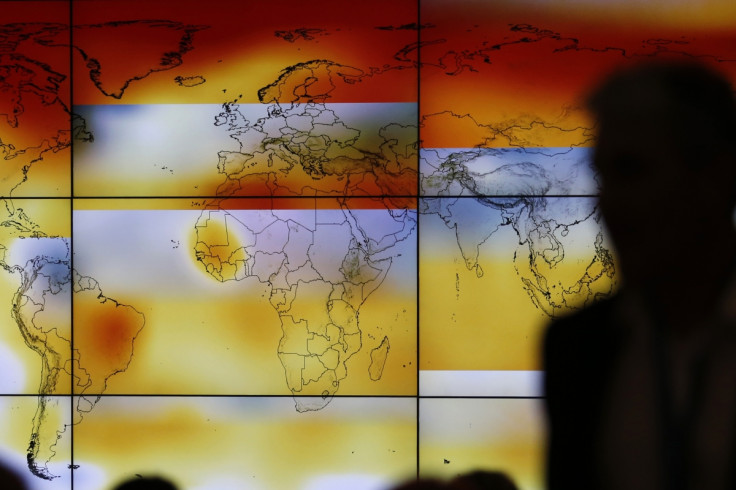 Two prominent US academics were willing to accept funding from the fossil fuel industry and produce reports that cast doubt on the threat posed by global warming, an undercover sting operation by Greenpeace has claimed.
Professor William Happer of Princeton University and professor Frank Clemente of Penn State University were contacted by Greenpeace activists posing as representatives of oil and coal companies to write reports promoting the benefits of CO2 and the use of coal in developing countries.
The academics agreed to write the reports and pledged to not disclose the source of the funding – a violation of the ethical guidelines of leading scientific publications. Happer, who was called to testify at a Senate hearing on climate change convened by US Republican presidential candidate Ted Cruz on 8 December, said he could circumvent the peer-review process by publishing his paper through the Global Warming Policy Foundation – a UK climate sceptic think tank.
"I could submit the article to a peer-reviewed journal, but that might greatly delay publication and might require such major changes in response to referees and to the journal editor that the article would no longer make the case that CO2 is a benefit," he wrote in an email to an undercover activist.
The revelations come as governments work towards reaching a new global treaty on climate change at the COP21 conference in Paris.
Dubious ethics
Clemente, a sociologist from Penn State, was asked by the undercover Greenpeace activists to produce a paper that countered research linking fossil fuel pollution to premature deaths. He agreed to write the paper in return for a fee of $15,000 (£10,000; €13,800) and insisted that he would not have to divulge the source of the funding, citing previous industry-funded documents as proof.
"In none of these cases is the sponsor identified. All my work is published as an independent scholar," he said.
Meanwhile, Happer also agreed to produce a paper on the benefits of CO2 for $250 per hour and asked that the money be paid to the CO2 coalition, a climate sceptic group of which he is a board member. "My activities to push back against climate extremism are a labour of love, to defend the cherished ideals of science that have been so corrupted by the climate change cult," he wrote.
"The only way to limit CO2 would be to stop using fossil fuels, which I think would be a profoundly immoral and irrational policy."
The investigation also claimed that Happer and Clemente accepted money from Peabody Energy Corporation, the world's largest private coal company, to provide testimony favourable to the company in state and federal hearings. Last month, Peabody Energy was investigated in the state of New York over claims it misled the public and investors about the dangers of climate change.
Climate scientists hold a near-unanimous consensus that the recent global warming trend is caused by increased concentrations of greenhouse gases in the atmosphere, driven mainly by human activity. Global temperatures are already 1C above pre-industrial levels – halfway towards the 2C threshold that is seen as the gateway towards dangerous warming.