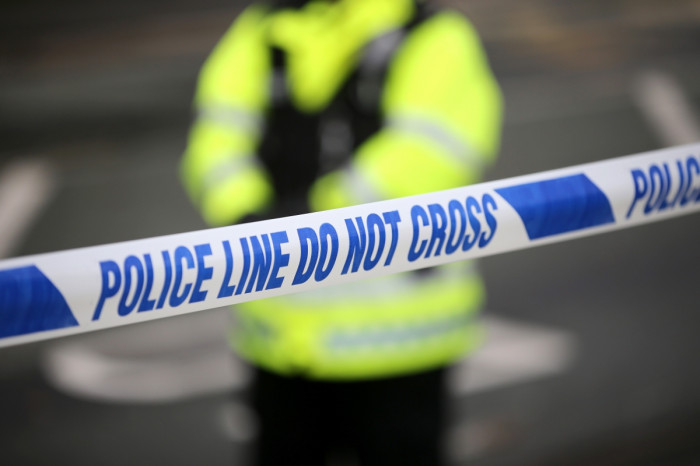 Twenty suspected illegal immigrants are being treated for dehydration after being rescued from the back of a lorry in Somerset, just days after an Afghan died in a similar incident at Tilbury Docks.
Avon and Somerset police said they responded after receiving several calls about unusual noises emanating from the back of a lorry.
The lorry was searched at a service station by Southfields Roundabout on the A303 near Ilminster in Somerset. Inside police found 20 foreign nationals claiming to be from Eritrea and Kashmir. Although most were adult men and women one was a 15-year-old male.
Paramedics were called and treated the immigrants for dehydration but none were taken to hospital, South Western Ambulance Service said.
Avon and Somerset Supt Geoff Wessell said it appeared the immigrants had boarded the truck in Calais but were unsure how they had crossed the Channel. "They told us they had come across the channel but the lorry had not stopped. Although the lorry was a refrigerated one it was not switched on so the people were very hot and distressed.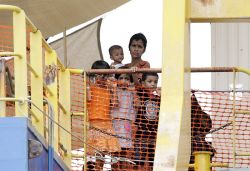 "We gave them food and water and paramedics checked them over before we took them to a place of safety to be interviewed. They were heading towards the South West, near Exeter."
A German national has been arrested on suspicion of facilitating the unlawful entry of people to the UK, though it is not yet known if he knew the immigrants were inside. Thermotraffic, the firm which owns the lorry, was unable to say where it was going or where it had originated.
Last week an Afghan man, Meet Singh Kapoor, died and 34 others rescued from a shipping container in a commercial boat at Tlbury Dock. The 35 Sikhs from Kabul had been locked in the container for 10 hours as the Norstream crossed from Belgium and were minutes from death when they were rescued. A 34 year old man from Limavady, Northern Ireland has been arrested on suspicion of manslaughter and is being transported to Essex for questioning.
In 2000 58 immigrants of Chinese origin were found dead in a lorry in Dover. Two survivors were taken to hospital. Dutch lorry driver Perry Wacker was sentenced to 14 years for manslaughter after a court heard he had closed an air vent in the truck to avoid detection.