Russia is suspected of having caused a massive explosion at an ammunition warehouse in Balakleya, eastern Ukraine, according to Ukraine's Defence Minister Stepan Poltorak.
Around 20,000 people were evacuated from the city of Balakleya after a series of explosions at an ammunition warehouse at around 3am local time (1am GMT) on 23 March. No one was injured in the explosion.
Balakleya is about 100km (60 miles) away from the frontline of the conflict between Ukraine and Russian-backed separatists. More than 9,700 people have died in the conflict since 2014.
Ukraine originally said unknown saboteurs blew up the military depot storing about 138,000 tonnes of ammunition, but at a press conference Poltorak said the Russian military or its loyal separatist rebels were thought to be responsible.
"We have a 'friendly' country – the Russian Federation," Poltorak said. "I think that first of all it could be representatives who help the separatist groups that carry out combat missions." He did not provide any evidence of Russia's involvement in the explosion.
He told reporters that the explosions were possibly set off by a drone attack or a timed device.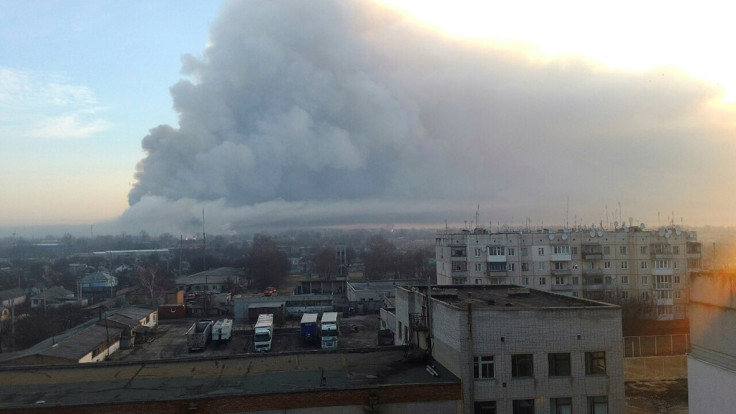 A 7km security zone has been set up around the ammunition warehouse. The airspace within a 50km (31 miles) radius of the base has been closed.
Military spokesperson Yuzef Venskovich told Ukrainian TV network 112 that the same military base was targeted two years ago by saboteurs using drones.
Ukrainian Prime Minister Volodymyr Groysman is due to fly to the area.