After the weekend's medal-winning success of Rebecca Adlington and Lizzie Armitstead, the last couple of days at the 2012 London Olympics have been slow ones for Team GB. There were a few bright spots like the performance of the men's gymnastics team and the strong showing of the women's rowing team but it has been a slow Games so far for the hosts.
IBTimes UK presents the daily round-up and previews to all the action from the 2012 London Olympics. If you want to find out which of your favourite athletes will be in the spotlight on each day or even if you simply want to discover a new sport... this should give you all the information on the biggest events of each day.
Competition Day 4 - 30 July: Round-Up:
Basketball - The fortunes of Great Britain's women's basketball team continue to be unimpressive, with the women slumping to their second successive defeat in group stages of the event. After being comfortably beaten by a score of 74-58 in their opening game against Australia, Team GB returned to the courts, only to lose 73-65 to Canada. The women are now fifth in Group B and will next play group co-leaders Russia on 1 August.
In other results, both the Chinese and the Americans (in Group A) were as impressive as ever, recording 83-58 and 90-38 wins over Croatia and Angola, respectively, while Turkey shaded the Czech Republic to join them on top with four points.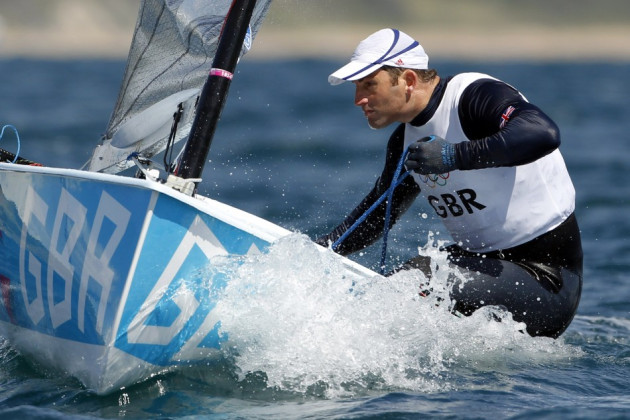 Sailing - Team GB medal hopeful Ben Ainslie was unable to follow up on the good form he displayed in the opening two races of the men's Finn class event in sailing (he finished second in each of those). The third race saw event leader Jonas Hogh-Christensen pick up where he left off on 29 July, with a second place finish to New Zealand's Dan Slater. Ainslie managed only sixth. The second race was relatively disastrous for Hogh-Christensen but far worse for Ainslie. The former finished seventh but continued as event leader, while the latter 12th - a result that puts him third.
In other events, Stevie Morrison and Ben Rhodes of Great Britain are 12th in the standings for the men's 49-er class while Paul Goodison is 17th in the men's Laser class, after two of 10 races in each case. The women fared slightly better, with Alison Young finishing seventh and 10th in the opening two of 10 races for the women's Laser Radial.
The men's Star event saw Great Britain's sailors fare much better, with Iain Percy and Andrew Simpson come back strongly after a 11th place finish in the first race to secure second, third and second places in the next three to lead the event standings with Norway.
Finally, the hosts followed up their one win-one loss result of 29 July, in the women's Elliot 6m Round Robin stage, with similar scores - they beat Portugal and lost to Spain and are now tied for fifth in the group. Australia and Russia continue to lead, each with perfect records so far.
Hockey - The first day of the men's hockey event saw wins for Australia, South Korea, the Netherlands and Germany, as well as Great Britain. The hosts were comfortable in their 4-1 win over Argentina in a Group A fixture, with Barry Middleton picking up a brace and Daniel Fox and Richard Smith chipping in with a goal apiece. The men will play the South Africans next, on 1 August. The latter will be hoping for a better performance after being crushed 0-6 by event favourites Australia, in their opening game.
In Group B games South Korea, the Netherlands and Germany recorded wins over New Zealand, India and Belgium, respectively.
Shooting - Romanian shooter Alin George Moldoveanu took gold in the men's 10m Air Rifle event, after an absorbing battle with world number one Niccolo Campriani of Italy, who eventually had to settle for silver. India's Gagan Narang won his country's first medal of the 2012 London Olympics by picking up bronze. The event's defending champion, India's Abhinav Bindra, finished a disappointing 16th.
The first round of qualification for the men's skeet shooting event finished with American Vincent Hancock two points clear of the trio of Stefan Nilsson, Anders Golding and Nasser Al-Attiya of Sweden, Denmark and Qatar, respectively. Great Britain's Rory David Warlow finished 17th and Richard Brickell 22nd with 69 points.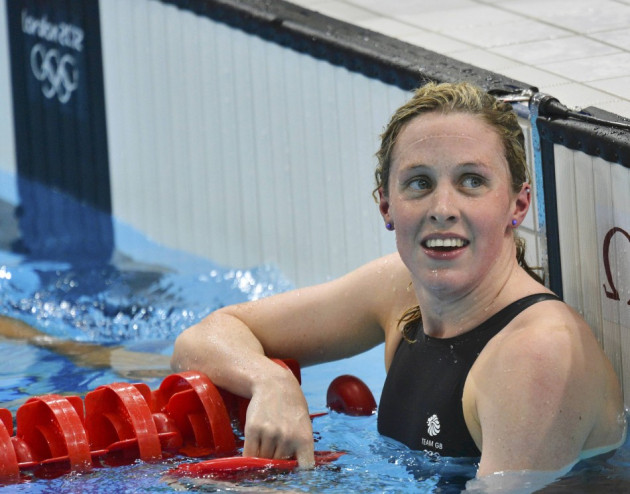 Swimming - The Aquatics Centre was the place to be on the day, with four gold medals and two World Records handed out.
The evening began with the women's 200m freestyle event - heats and semi finals. The winner of the 400m event, Frenchwoman Camille Muffat was joined by Italian Federica Pellegrini and Great Britain's Caitlin McClatchey in the semi final. Also in the semi final were the American pair of Alison Schmitt (who has two medals to her name already - silver and bronze) and Missy Franklin (gold medal winner for the women's 100m backstroke). Russia's Veronika Popova also made it through, while the hosts' Rebecca Turner fell 0.02s short of the qualifying mark. The semi finals saw McClatchey claim a lane in the final, alongside Schmitt, Franlin, Pellegrini, Muffat and Popovic. The fastest time of the second session was set by Australian Bronte Barratt - 1:56.08.
The men's 200m butterfly was up next and 14 time Olympic gold medallist Michael Phelps led a strong field into the semi final. Phelps joined compatriot Tyler Clary, the Chinese duo of Yin Chen and Wu Peng and four time Olympic medallist Laszlo Cseh of Hungary in the race to decide who got a shot at the gold on 31 July. Unfortunately, both of Team GB's entrants - Joe Roebuck and Roberto Pavoni - failed to make it past the heats. The semi final saw a new African Record, set by Chad le Clos of South Africa - 1:54.34.
Great Britain's Hannah Miley swam strongly to qualify for the final of the women's 200m individual medley. The final field, for the race on 31 July, will contain defending champion Stephanie Rice of Australia and the prodigious 16 year old Chinese swimmer Shiwen Ye, who has already claimed gold in the 400m individual medley... with a stunning new World Record of 4:28.43; the teenager showed no signs of slowing down, winning the semi final with a new Olympic Record of 2:08.39.
The first medal race of the day was the men's 200m freestyle and France's Yannick Angel added to his gold from the men's 4x100m with another top-step-of-the-podium finish. South Korea's Taehwan Park and China's Yang Sun took silver and bronze, respectively. Men's 400m individual medley gold medallist Ryan Lochte of the US was fourth, while Great Britain's Robbie Renwick finished sixth.
American Missy Franklin won the women's 100m backstroke event, setting a new American record of 58.33, with Australia's Emily Seebohm and Japan's Aya Terakawa (set a new Asian Record of 58.83) taking silver and bronze. Great Britain's Gemma Spofforth finished fifth.
The men's 100m backstroke was won by American Matthew Grevers, who set a new Olympic Record of 52.16 in the process. Compatriot Nick Thoman took silver and Japan's Ryosuke Irie had bronze. Great Britain's Liam Tancock managed fifth.
The final event of the day in the pool was the women's 100m breaststroke, which was won by Lithuanian Ruta Meilutyte. American Rebecca Soni took silver and Japan's Satomi Suzuki went home with bronze.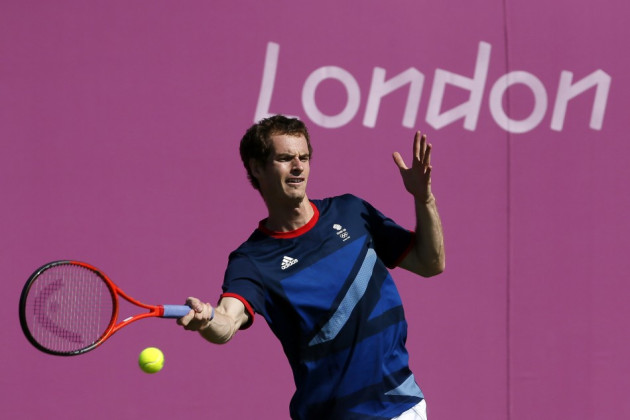 Tennis - After the rain delays of the weekend, it was back to serious and uninterrupted action from the grass courts of Wimbledon, as the men's and women's singles competition took centre stage. Several big-names were in action, including the Williams sisters and defending Wimbledon men's single champion, Roger Federer.
Women's Singles (Key Results) -
1R - Petra Cetkovska (CZE) lost to Angelique Kerber [7](GER) 1-6, 0-3 (Ret.)
1R - Victoria Azarenka [1](BLR) beat Camelia-Irin Begu (ROM) 6-1, 3-6, 6-1
1R - Silvia Soler Espinosa (ESP) lost to Heather Watson (GBR) 2-6, 2-6
1R - Laura Robson (GBR) beat Lucie Safarova (CZE) 7-6, 6-4
1R - Sara Errani (ITA) lost to Venus Williams (USA) 3-6, 1-6
2R - Elena Baltacha (GBR) lost to Ana Ivanovic [11](SRB) 4-6, 6-7
2R - Kim Clijsters (BEL) beat Carla Suarez Navarro (ESP) 3-6, 3-6
2R - Yanina Wickmayer (BEL) lost to Caroline Wozniacki [8](DEN) 4-6, 6-3, 3-6
2R - Serena Williams [4](USA) beat Urszula Radwanska (POL) 6-2, 6-3
2R - Petra Kvitova [6](CZE) beat Shuai Peng (CHN) 7-5, 2-6, 6-1
Men's Singles (Key Results) -
1R - Andy Roddick (USA) beat Martin Klizan (SLO) 7-5, 6-4
1R - Marin Cilic [13](CRO) beat Jurgen Melzer (AUT) 7-6, 6-2
1R - David Goffin (BEL) lost to Juan Monaco [9](ARG) 4-6, 1-6
2R - Roger Federer [1](SUI) beat Julien Benneteau (FRA) 6-2, 6-2
2R - John Isner [10](USA) beat Malek Jaziri (TUN) 7-6, 6-2
2R - Janko Tipsarevic [7](SRB) beat Philipp Petzschner (GER) 6-3, 3-6, 6-4
2R - Andreas Seppi (ITA) lost to Juan Martin del Potro [8](ARG) 3-6, 6-7
Competition Day 5 - 31 July: Preview:
Archery - Team GB's Larry Godfrey waits the identity of his men's individual quarter final opponent, after the 10th seed comfortably beat 25th seeded Mexican Juan Rene Serrano 7-1 in his Round of 16 elimination. Godfrey will face one of Malaysian duo Sian Chu Cheng [12], Khairul Anuar Mohamad [5], Camilo Mayr [64] of Germany or Xing Yu of China [17]. Mayr and Yu will shoot off at 10.18 am BST, while the two Malaysians will compete against each other at 10.31 am BST; the winners of those two will play each other in the Round of 16 (11.10 am BST) and the right to face Godfrey.
Meanwhile, Kristina Timofeeva [27] of Russia will challenge Naomi Folkard [14] of Great Britain in the women's individual event, at 9.26 am BST and Alison Williamson [33] will face Mongolian Bishindee Urantungalag [30] in a Round of 32 fixture scheduled for 10.57 am BST.
Basketball - Great Britain's men's basketball team will be hoping, fervently, for a bit of luck to go their way, after a disappointing 20 point defeat to Russia in their opening group game. The hosts have been drawn with Spain, Russia, Brazil, Australia and China in Group B and will face the Brazilians at 4.45 pm BST. In Group A, the American men will look to continue their strong start to the 2012 London Olympics (they beat France 98-71 in their first game) when they tip-off against Tunisia at 10.15 pm BST.
Swimming - There will be four medal races held today and, if recent days are anything to go by, the Aquatics Centre should continue to see records tumble.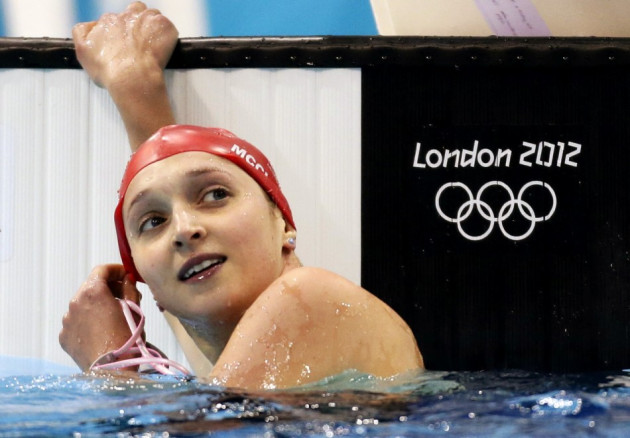 The heats for the men's 4x200m freestyle relay are scheduled for 11.02 am BST and Great Britain will compete in the second of two heats for the event, alongside the Russians, Americans (for whom 400m individual medley gold winner Ryan Lochte could compete), Chinese, Australians, Canadians and Belgians. The final will be held at 8.51 pm BST.
Italian Federica Pellegrini, Americans Missy Franklin and Alison Schmitt, Frenchwoman Camille Muffat and Russian Veronika Popova will join British swimmer Caitlin McClatchey in the women's 200m freestyle final, scheduled for 7.41 pm BST.
American legend Michael Phelps will have the chance to add to his tally of 14 Olympic gold medals when he races for the men's 200m butterfly crown at 7.49 pm BST. In his way will be compatriot Tyler Clary, China's Chen Yin, South African Chad le Clos and Dinko Jukic of Austria.
Great Britain's Hannah Miley faces a tough task in her battle to win a medal in the women's 200m individual medley final. Miley will swim against defending champion Stephanie Rice of Australia, Zimbabwe's Kirsty Coventry and the immensely talented 16 year old Shiwen Ye of China, who set a new Olympic Record on her way to the final. The final is set for 8.43 pm BST.
Tennis - The action from the grass courts of Wimbledon is only going to get hotter as the top seeds and the big names begin squaring off against each other. The 2012 London Olympics, if for nothing else, will be remembered as the year that gave us two Wimbledon Championships... and unless someone does something very quickly, Switzerland's Roger Federer and the US' Serena Williams will defend their grass court crown and pick up Olympic golds in the process.
Men's Singles (Key Fixtures) -
2R - Jarkko Nieminen (FIN) vs. Andy Murray [4](GBR) at 2 pm BST on Centre Court
2R - Andy Roddick (USA) vs. Novak Djokovic [2](SRB) at 4 pm BST on Centre Court
2R - Feliciano Lopez (ESP) vs. Juan Monaco [9](ARG) at 3.30 pm BST on Court No 18
Women's Singles (Key Fictures) -
2R - Laura Robson (GBR) vs. Maria Sharapova [3](RUS) - at 6 pm on Centre Court
2R - Victoria Azarenks [1](BLR) vs. Maria Jose Martinez Sanchez (ESP) at 4 pm BST on Court No 1
2R - Venus Williams (USA) vs. Aleksandra Wozniak (CAN) at 12 pm BST on Centre Court
2R - Maria Kirilenko [14](RUS) vs. Heather Watson (GBR) at 2 pm BST on Court No 1
There are also medal finals for the following events:
Canoe Slalom (men's canoe single C1, scheduled for 3.06 pm BST)
Diving (women's synchronised 10m platform, scheduled for 3 pm BST)
Equestrian (team eventing, scheduled for 10.30 am BST and individual eventing, scheduled for 2.30 pm BST)
Fencing (men's individual foil, scheduled for 7.10 pm BST)
Gymnastics - Artistic (women's team, scheduled for 4.30 pm BST)
Judo (men's 81kg, scheduled for 4.10 pm BST and women's 63kg, scheduled for 4 pm BST)
Shooting (men's skeet, scheduled for 2 pm BST)
Weightlifting (men's 69kg, scheduled for 7 pm BST and women's 63 kg, scheduled for 3.30 pm BST)
Where to Watch Live
You can follow all the action live on EuroSport from 8.30 am BST onwards. Live coverage on BBC One and BBC One HD starts with a morning preview show from 6 am BST to 9 am BST and continues with coverage of sports from 9 am BST to 10 pm BST (with news breaks - 1 pm BST to 1.10 pm BST for BBC News, 5 pm BST to 6.30 pm BST for the 2012 Formula One Hungarian Grand Prix and 6.30 pm BST to 7 pm BST for BBC News). Live coverage will also be available on BBC Three and BBC HD from 9 am BST to 11 pm BST.