Amnesty International has warned Brazil against human rights violations, saying the country has learnt "very little" from its past experiences during the 2007 Pan-American Games and the 2014 Fifa World Cup held in the country. The rights watchdog says Brazil's security forces are repeating their mistakes, raising concerns "regarding the potential risk of human rights violations occurring prior to and during the Rio 2016 Olympic Games".
According to an Amnesty report titled "Violence has no place in these games", the number of homicides resulting from police intervention in Rio de Janeiro had been low for several years, but rose by about 40% in 2014 when the Fifa World Cup was held and has remained high ever since.
The report says cases of violation of human rights during mega sporting events have become a major global issue. The preparatory phase of the events often sees forced evictions of people to secure space for new sports facilities and other infrastructure. Forced labour, exploitation of labour at construction sites, undue restrictions on the rights to freedom of expression and peaceful assembly and arbitrary detention of homeless people have also been reported.
According to Amnesty, at least 580 people were killed during policing operations in the state of Rio de Janeiro alone in the run-up to the 2014 World Cup. This year more than 100 people have been killed in Rio de Janeiro so far and the majority of the victims were young black men living in favelas or other marginalised areas, the report claims.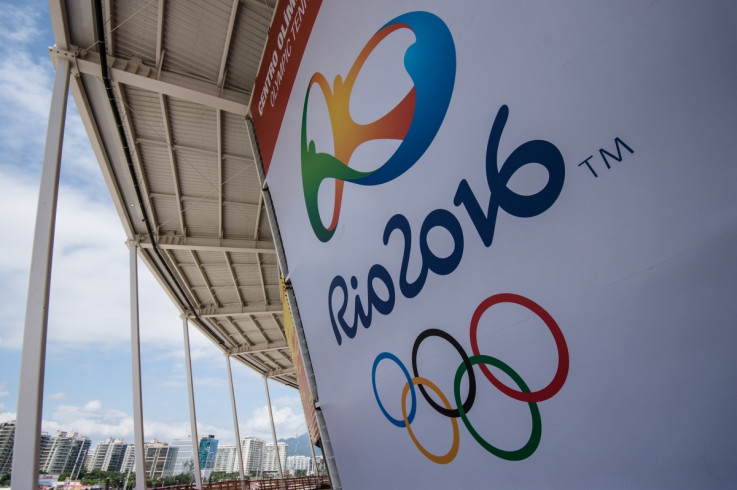 Amnesty warns Brazil against increasing human rights violations cases in the run up to the 2016 Rio Olympics to be hosted in Rio de Janeiro
Yasuyoshi Chiba/AFP/Getty
Amnesty alleged that although authorities in Brazil, while offering its candidacy for the 2016 Olympics, made several pledges to create better security conditions for people across the country, recent instances documented by human rights organisations and the available official statistics of abuse committed by law enforcement agents "paint a different picture".
Amnesty warned that Rio de Janeiro's financial crisis that resulted in budget cuts for the public security sector could further aggravate the risk of more human rights violations as a large part of the security arrangement will be handled by the military and other federal security forces.
"When Rio was awarded the 2016 Olympic Games in 2009, authorities promised to improve security for all. Instead, we have seen 2,500 people killed by police since then in the city and very little justice," Atila Roque, director at Amnesty International Brazil, said. "The policy of 'shoot first, ask questions later' has placed Rio de Janeiro as the one of the deadliest cities on earth."