2017 Pro Bowl: All you need to know ahead of the NFL All-Star Game in Orlando
A skills competition has been re-added this year as the league reverts back to a more traditional format.
With Superbowl LI between the blistering Atlanta Falcons and Tom Brady's incredibly adaptable New England Patriots drawing closer on the horizon, NFL stars present and future descend upon Orlando this week for the 2017 Pro Bowl festivities.
What is the Pro Bowl?
Essentially the NFL equivalent of the All-Star games staged across other prominent American sports leagues including the MLB, NBA, MLS and NHL.
How to watch the Pro Bowl
In the United Kingdom, NFL junkies can watch live coverage of the Pro Bowl on Sky Sports 1 HD from midnight on Monday morning.
What is new this year?
Plenty, actually. Having traditionally been held at Aloha Stadium in the Hawaiian capital of Honolulu in all but two of the last 26 years, 2017 will see the Pro Bowl relocate to Florida. The last time it was held in the Sunshine State, Matt Schaub belied his status as the fifth-choice quarterback selection behind Peyton Manning, Brady, Philip Rivers and Ben Roethlisberger to earn Most Valuable Player (MVP) honours by leading the AFC to a 41-34 win over the NFC at Hard Rock Stadium in Miami.
The Camping World Stadium, previously known by many other monikers including the Citrus Bowl, was reconstructed back in 2014 at a cost of $207.7m. It currently holds 70,000 people.
The NFL has altered the Pro Bowl structure several times over recent years in a bid to battle declining interest, poor ratings and a lack of competitiveness. After last year's damaging 49-27 blowout, this season we revert back to a more traditional AFC vs NFC showdown for the first time since 2012. In the last three years, American Football legends including the likes of Jerry Rice, Deion Sanders, Michael Irvin and Cris Carter simply drafted players irrespective of their conference ties.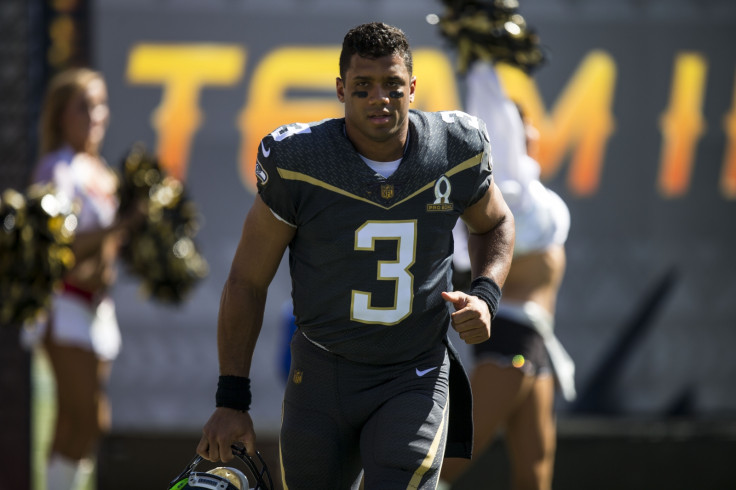 As part of this revamped Pro Bowl week, the NFL have also decided to reintroduce a Skills Showdown after a decade without anything of the sort. This will take place on Thursday night at ESPN's Wide World of Sports and includes a game of dodgeball, a power relay challenge, a precision passing competition and a 'best hands' contest featuring quarterbacks and wide receivers attempting to connect on as many completed passes as possible during a time limit.
Players are also set to compete in a Drone Drop, which will essentially involve them catching as many balls as possible unleashed from a drone hovering high in the air. That one sounds slightly bizarre, we must admit.
How does voting work?
Fans, players and coaches all decide on Pro Bowl selections, with each group making up one third of the overall vote. The voting window for fans elapsed on 13 December, 2016 while players and coaches made their picks three days later.
The 88 chosen players were announced during a primetime special that aired on NFL network back on 20 December. As ever, injuries, playoff exertions and Superbowl involvement means that many, many players not on the original rosters have now been added.
Who are the coaches?
This year, the Dallas Cowboys backroom staff, led by Jason Garrett, will coach the NFC. The AFC roster will be guided by Andy Reid of Kansas City. Both men will likely be smarting after watching their respective sides tossed from the playoffs in the opening divisional round. The Cowboys went 13-3 in the regular season before losing a thrilling contest to Aaron Rodgers and the Green Bay Packers, while the Chiefs lost to the Pittsburgh Steelers in a disappointingly field-goal heavy clash at Arrowhead Stadium.
Last five results
2016: Team Irvin 49-27 Team Rice
2015: Team Irvin 32-28 Team Carter
2014: Team Rice 22-21 Team Sanders
2013: AFC 35-62 NFC
2012: NFC 41-59 AFC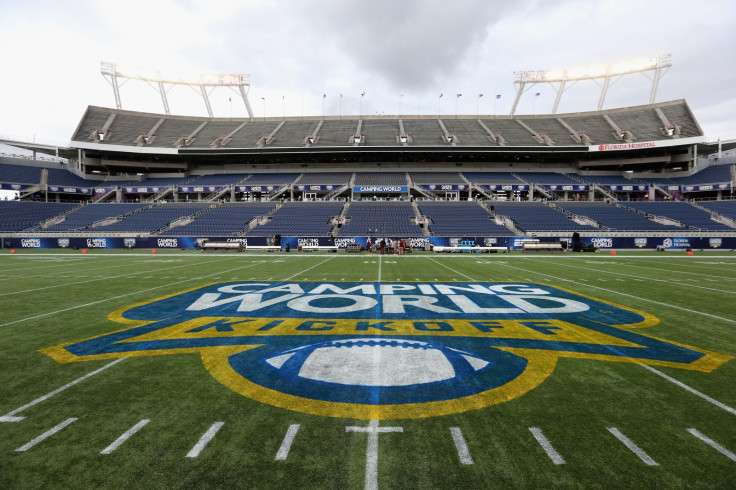 Will any Falcons and Patriots players be taking part?
No. The Pro Bowl does not feature any players due to take centre stage in the biggest game of the year one week later, even if they have been voted in. Priorities, folks. Imagine the uproar if Matt Ryan, Julio Jones, Brady or any other key Superbowl protagonists were to pick up an injury in what is essentially a non-competitive game.
© Copyright IBTimes 2023. All rights reserved.