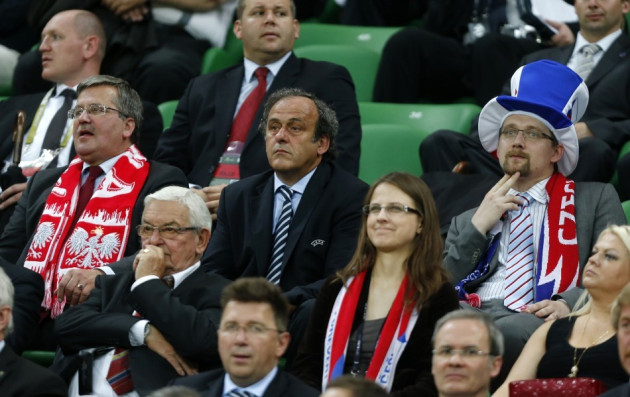 UEFA president Michel Platini feels the 2022 FIFA World Cup, to be held in the Western Asian Arab state of Qatar, should be played in the winter (January), given the extremely hot summer temperatures in the desert.
Summer temperatures in Qatar, according to information from the country's tourism officials, can touch a staggering 45 degrees Celsius. The tourism authority confirms the hottest time of the year will be July (which is traditionally when the knock-out games of the tournament are played) and temperatures during that month average 30 degrees Celsius, with humidity reaching a demanding 90 percent. In contrast, temperatures in January are said to average 22 degrees Celsius (a low of 13 degrees Celsius).
In response to these concerns, Qatar made an extravagant promise at the time of winning the bid - to build nine fully air-conditioned, open-air stadiums; drawing power from solar thermal collectors and photovoltaic panels on the outside.
The promises seemed to satisfy FIFA at the time but Platini is still clearly unhappy with the idea. A winter World Cup may present a nightmarish set of logistics - domestic seasons across the world would have to end at least a month or two in advance - but the former Juventus star feels it is a safer alternative to endangering players' and spectators' health.
"I hope it will be held in winter. We have to go to Qatar when it is good for everybody to participate. What is better for the fans? Did you see in South Africa: it was freezing and nobody could go anywhere to a fan club or anything. You had to stay in the hotel," Goal.com quoted Platini as saying.
"In 10 years we can manage to decide how we can postpone the season for one month. January is difficult for the World Cup because you have the Winter Olympic Games. If we stop [the European season] from November 2 to December 20, it means, instead of finishing in May, we stop in June. It is not a big problem," he added.
Finally, when asked if he would vote again for Qatar, given the possibility of another election after corruption scandals surrounding FIFA members, Platini replied he would.
"To revoke World Cup decisions will be difficult. And, if there is another vote, I will vote the same way. I voted for Qatar because it was time to go to a country in that part of the world. They bid five times," he concluded.