212 abused dogs rescued from Czech puppy mill
Animals crammed into tiny cages, socked in their own urine and faeces.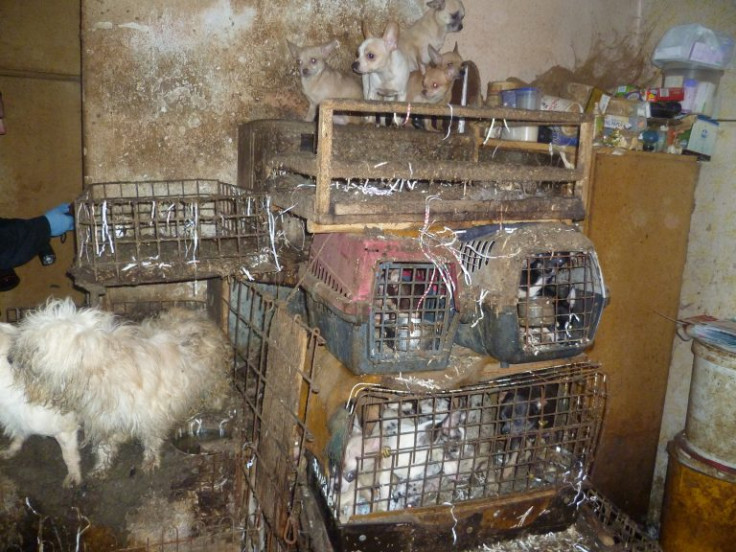 The Czech National Veterinary Administration (SVS) has rescued 212 maltreated dogs from their breeder.
The dogs were kept in cages and suffered from several diseases in what the SVS described as an extremely serious and extensive case of animal abuse.
The operation on Wednesday (31 January) was a joint effort by the SVS, police and firefighters who raided the breeder's home in Kamenice nad Lipou, a small town in the Bohemian-Moravian Highlands. The dogs have been relocated to several shelters.
Pictures provided by the SVS showed the extent of the animals' terrible living conditions. They were crammed, sometimes three at a time, into small, rusted cages, and had to wallow in their own urine and faeces.
Chihuahuas, French bulldogs and Jack Russells were among the breeds liberated. Almost all dogs suffered parasitic diseases of the skin, eyes and ears.
The SVS called it "an exceptional, horrible case".
Veterinary inspectors visited the breeder's home late in 2017 after receiving an anonymous tip-off. She reportedly refused to let them in and presented them with just 13 dogs for veterinary inspection. The dogs were in poor health and seemed underfed. The inspectors left, taking six of the dogs with them and reported the breeder to the SVS which led to Wednesday's raids in response.
The SVS was confident that the dogs would go on to live happier lives.
"We believe that the health status of the dogs will improve rapidly and most of them will soon be acquainted with new owners who, unlike the original owner, will ensure a dignified and happy life," said Zbyněk Semerád, central director of the SVS.
He warned potential dog owners to pay more attention to the breeding conditions of a dog they wanted to adopt and advised against relying on anonymous ads on the internet.
Recurrent problem

Illegal dog breeding is a recurrent problem in the Czech Republic. In June 2017, the Czech government vowed to crack down on so-called "puppy mills."
These establishments breed dogs in terrible conditions and smuggle them to other European countries without documents, chip or vaccination. It is believed there are about 100 puppy mills, holding up to 50,000 dogs, dotted along the Czech border.
It has been reported that in some mills, the female dogs are fed hormones to deliver puppies three times a year.