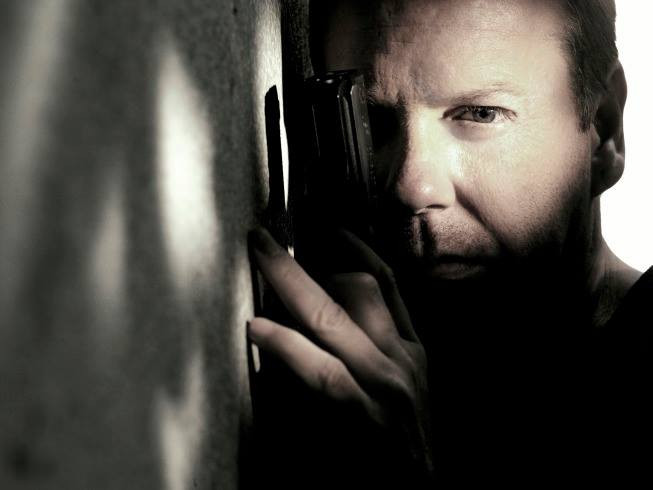 Jack Bauer is back after four years of exile in the UK and is ready to take the clock ticking journey in the latest action drama series 24: Live Another Day.
The 33-second explosive teaser shows Kiefer Sutherland's journey as Jack Bauer, the action man on a mission to foil a transatlantic terror plot in London.
In his latest adventure, Bauer is being hunted by the CIA and is on a mission to avert the assassination of the US president and save the world.
The high-octane trailer offers a glimpse at Bauer's trademark action sequences as he heaves a gun towards his offenders, jumps off the fireball and kicks down the doors.
Mary Lynn Rajskub is back as Chloe O'Brian with 24: Live Another Day. The action thriller also stars William Devane as James Heller and has introduced two new characters Tate Donovan and Benjamin Bratt.
Produced by Fox, the revival series is returning back after four years and set to air later in May on Sky1 in the UK.
The 12-part series was shot in London featuring the Tube trains and the Houses of Parliament.