24-year-old woman arrested after giving birth to baby moments after smoking crack
Katrina Kegelman from Florida, is suspected of giving birth to a baby boy whilst high on drugs.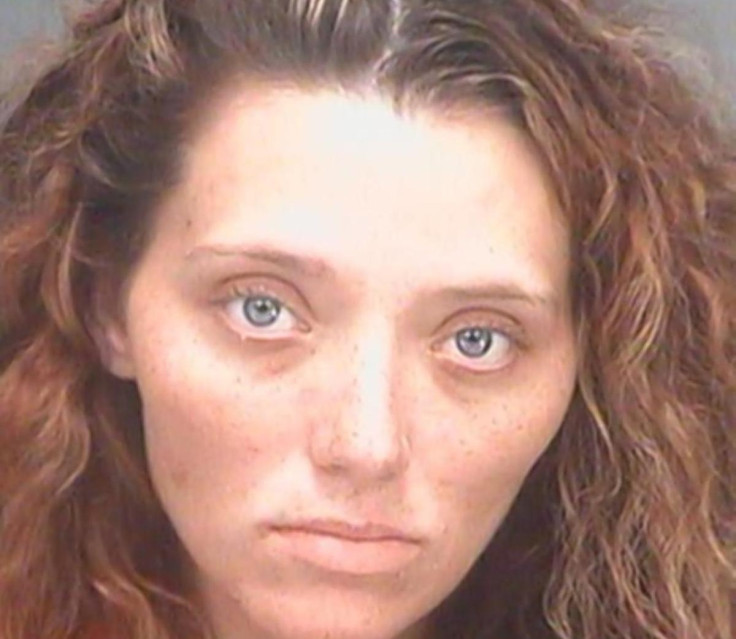 A Florida woman has been arrested and accused of giving birth to baby boy moments after smoking crack cocaine.
Katrina Kegelman, of Clearwater, who gave birth on the evening of Sunday (2 April) is alleged to have hidden the new born baby in the back yard of the property shortly after giving birth.
An arrest report named the 24-year-old woman and added that police believe that she used the highly addictive drug and other substances while pregnant with her baby.
It is believed that Kegelman gave birth to her child on the back patio of a home.
It was reported by ABC News that a friend of Kegelman's noticed blood on her pants and asked where her baby was.
In response, Kegelman asked her friend not to call 911, but somebody alerted authorities shortly afterwards.
WFLA News, based in the city, say Clearwater firefighters responded to a call from the house and were forced to ask Kegelman several times where the baby was, according to the arrest report. Eventually Kegelman pointed towards the back yard of the property, it is alleged.
The baby survived his chaotic beginning of her life and was taken to the nearby Morton Plant Hospital, said Clearwater police spokesman Rob Shaw. Kegelman joined her baby in hospital.
The report claimed that Kegelman told police she knew she had given birth but decided to cover up the delivery for fear she would be arrested for "having smoked crack moments before giving birth".
Police say that Kegelman faces child neglect charge and was held at the Pinellas County Jail Wednesday evening. She was later released after posting the $5,000 (£4,000) bail.
The crime of child neglect is a third degree felony in the state and is punishable by up to five years in prison, five years of probation, and a $5,000 fine.
© Copyright IBTimes 2023. All rights reserved.