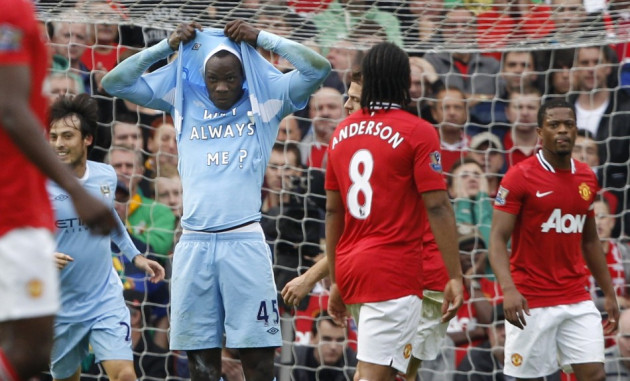 The pick of today's Premier League, Serie A, La Liga and Bundesliga football transfer rumours, news and gossip for 25 October, 2011. All the latest transfer rumours surrounding Manchester United, Chelsea, Arsenal, Liverpool, Tottenham Hotspur, Manchester City, Bayern Munich, AC Milan, Inter Milan, Juventus, Roma, Barcelona and Real Madrid will be covered here.
In Tuesday's Metro, AC Milan have "once again" signalled their interest in bringing Mario Balotelli back to the San Siro after the Manchester City striker's explosive display in the Manchester derby this weekend.
"Balotelli is my passion, he's a great player," Milan chief executive Adriano Galliani told Sky Italia. "Take him to Milan? Who knows, for now it remains a passion," he added.
Talking of combustible Manchester City strikers, Corinthians have ruled out a "crazy" money move for Carlos Tevez in January over concerns he could "disrupt the spirit in the dressing room".
"I do not know if the trainer wants Tevez and what he things about the semi-crazy behaviour that he has shown," the club's marketing vice-president Luis Rosemberg said.
"I do not know if the coach wants to disturb the harmony that we have got. If it was a reasonable fee then yes, we would do it. But we cannot pay a crazy figure to sign him. The names do not matter, he wants men."
Meanwhile, Kolo Toure has paved the way for a summer move to Paris Saint Germain after he revealed his frustration with life at Eastlands.
"I would be interested because of the competition there currently is at City," he is quoted in the Mirror.
"If they [PSG] called me, I would listen to what they say. Given the very good players there are in Paris, it really makes you want to go there."
Liverpool boss Kenny Dalglish is ready to step up his pursuit of MK Dons midfielder Seyi Ojo, amid reported interest from Chelsea. The 14-year-old (no, that's not a typo) has been playing well above his age group for club and country and has been tipped to move on before the end of the season.
In London, Arsenal, Chelsea and Spurs have been put on "red alert" by Gary Cahill's outburst at his Bolton team-mates. The centre-back, who is out of contract at the end of the season, could leave in January after he voiced his frustration at Bolton's relegation-form.
"A few of the lads, myself included, need to have a look and question themselves over whether they are doing enough," said Cahill.
"You can maybe afford to carry one player but you cannot afford to carry a handful and it has been different players in different games."