After TaiG's flurry of jailbreak update releases for iOS 8.3, there seems to be some unforeseen competition from another Chinese jailbreak developer team, 25PP, who has allegedly created an alternative jailbreak tool for iOS 8.3, based on TaiG's jailbreak code.
25PP is the infamous App Store that holds the record for deceptively shipping PP Assistant and other such bloatware with previous Pangu jailbreaks.
Meanwhile, TaiG seems to be irked with the prospect of someone stealing their work for gaining cheap publicity and advertising.
Here is what TaiG commented on this issue (Google Translated via Twitter):
@JeffBenjam Here's TaiG's response to the PP JB. http://t.co/yaLEEmiGxf pic.twitter.com/Gii6zjCodz

— Apple News (@iGadgets__) June 24, 2015
25PP has even set up a full website advertising the tool and offering download links for its new iOS 8.3 jailbreak tool, reports iDownloadBlog.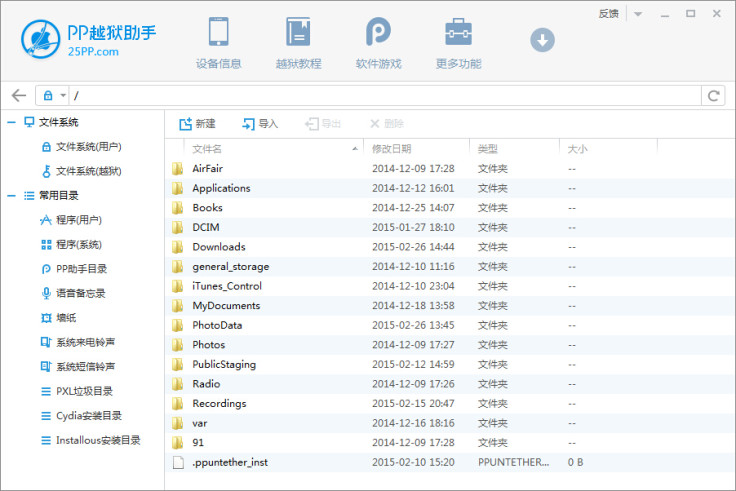 It is further ascertained that the jailbreak is apparently meant for Windows computers only with support to install PP Assistant app store, while jailbreaking iOS 8.3.
The tool and its interface are entirely built in Chinese and does not support the English menu during jailbreak installation.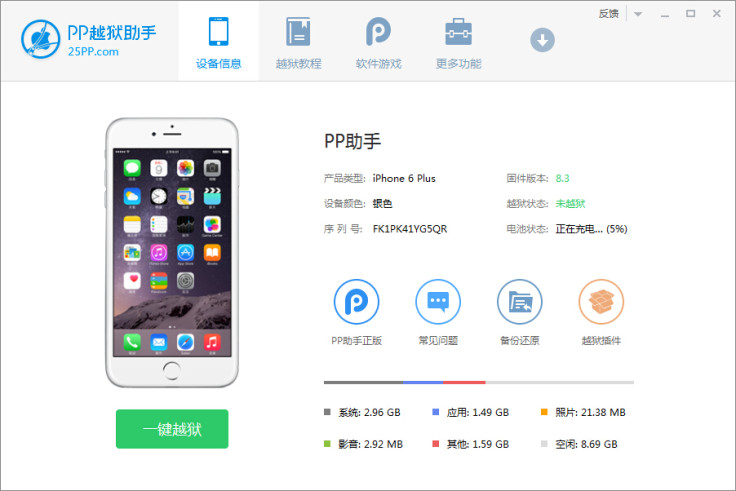 Nevertheless, folks at iDownloadBlog suggest that the 25PP jailbreak tool is more robust than the TaiG version with support for managing SHSH blobs, among several other advanced features in comparison to TaiG.
For those who are interested in downloading the alternative jailbreak tool for iOS 8.3 based on the TaiG code, here is the Google translated version of the website in English.