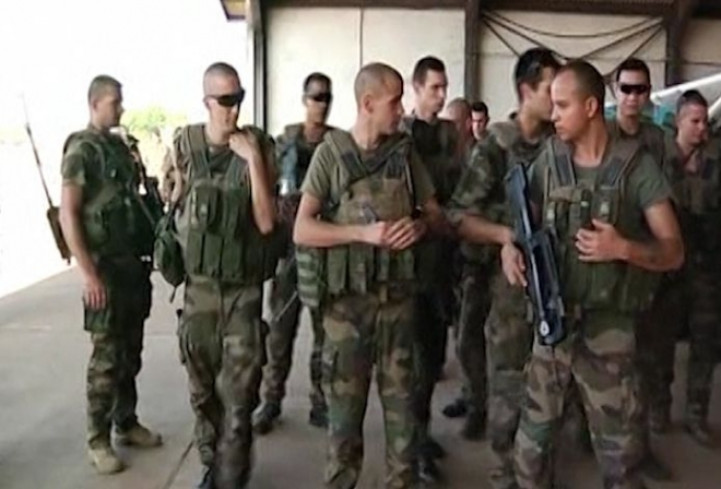 France's defence ministry on Wednesday (20 July) said three of its soldiers had been killed in Libya, confirming for the first time that French troops were present in the North African country.
The ministry in a statement said, "Defence Minister Jean-Yves Le Drian regrets the loss of three French officers who died while on mission in Libya."
The conformation comes after Libyan sources told The Associated Press on Tuesday that a helicopter carrying French forces had been shot down on Sunday outside the eastern city of Benghazi.
According to a France 24 report, a terrorist group called Defending Benghazi Brigade claimed responsibility for the attack. The militia said it had used an SA-7 shoulder-fired missile and heavy machine guns to down the aircraft belonging to forces under General Khalifa Haftar, the head of armed forces based in Libya's east, the report added.
By admitting the death of the soldiers, the government for the first time has also confirmed the presence of French troops in Libya.
"Special forces are there, of course, to help and to make sure France is present everywhere in the struggle against terrorists," government spokesman Stephane Le Foll said to France info radio.
He added that France and United States were now preparing for coordinated air strikes against Islamic State (Isis) on the terrorist group's stronghold Mosul, Iraq.
"Jean Yves Le Drian is in Washington. He is preparing with the Americans a coordinated attack on Mosul."
Earlier in February, French news paper Le Monde reported about the involvement of France in Libya to fight IS (Daesh) but was never officially confirmed by the government.
Le Monde in its report claimed that French intelligence forces were operating secret missions in Libya to take out Isis leaders.
Since the fall of the Muammar Gaddafi government in Libya, two rival parliaments have existed in the oil-rich country. In December, UN helped broker a deal to form a unity government backed by western powers, but administration talks have hit a deadlock.