The six richest countries in world who account for more than half of the cumulative global economy host less than 9% of the world's refugees, according to Oxfam. In a report from the charity entitled A Poor Welcome from the World's Wealthy, Oxfam reveals that China, France, Germany, Japan, the US and the UK hold 2.1 million refugees and asylum seekers between them.
Of this figure, the UK was found to host 169,00 refuges and asylum seekers, equating to less than 1% of the world's total. Germany was found to be hosting nearly a third of the 2.1 million refugees across the wealthiest six countries at more than 736,000.
In comparison, the six countries which host more than half of the world's population of refugees are Jordan, Turkey, Palestine, Pakistan, Lebanon and South Africa, who between them make up just 1.9% of the world's economy.
The report states: "In 2015, the six richest countries resettled just 57,167 people, less than 6% of the 960,000 men, women and children around the world in desperate need of resettlement that year."
Oxfam said the ongoing conflict in Syria has been a major factor in the number of refugees and asylum seekers across the world, but people are also fleeing violence in South Sudan, Burundi, Iraq and Yemen, among others.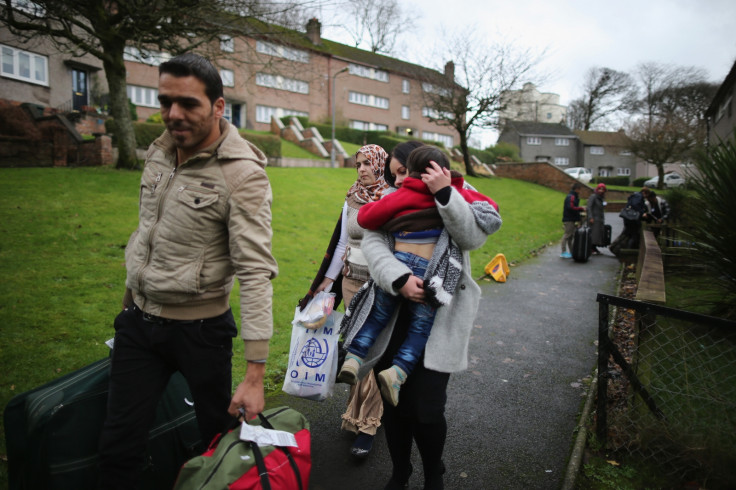 The charity is now urging governments in some of the world's wealthiest countries to host more refugees and commit to do more to help poorer countries which are sheltering the majority of refugee ahead of two major summits on the global refugee and migration crisis in New York in September.
Mark Goldring, chief executive of Oxfam GB, said: "Many governments are turning their backs on the suffering of millions of vulnerable people who have fled their homes and shirking their duty to protect them. Thousands are risking their lives to reach a safe haven. Those lucky enough to survive often end up living in squalid conditions without enough clean water or food and face hostility, discrimination and abuse with too many governments doing little to help or protect them.
"This is one of the greatest challenges of our time yet poorer countries, and poorer people, are left to shoulder the responsibility. It is a complex crisis that requires a co-ordinated, global response with the richest countries doing their fair share by welcoming more refugees and doing more to help and protect them wherever they are.
"Now, more than ever, the UK needs to show that it is an open, tolerant society that is prepared to play its part in solving this crisis. It is shameful that as one of the richest economies the UK has provided shelter for less than one percent of refugees."
| Country | No of refugees and asylum seekers hosted |
| --- | --- |
| United States | 559,370 |
| China | 301,729 |
| Japan | 16,305 |
| Germany | 736,740 |
| United Kingdom | 168,937 |
| France | 336,183 |
| Country/Territory | No. of refugees and asylum seekers hosted |
| --- | --- |
| Jordan | 2,806,414 |
| Turkey | 2,753,760 |
| Occupied Palestinian Territory | 2,051,096 |
| Pakistan | 1,567,604 |
| Lebanon | 1,535,662 |
| South Africa | 1, 217,708 |