Indian soldiers killed three Pakistani terrorists on early Thursday (6 October) morning, the army said. The militants opened fire at around 5am local time (00.30 GMT) on the sentry posts and on the soldiers, who were resting in the army camp in Langate. The base is located in Handwara town of northern Kashmir.
Two army soldiers have reportedly been injured in the attack, which is the third strike by militants in this month. Massive search operations are going on in the area.
Addressing the media, commanding officer Colonel Rajiv Saharan confirmed that terrorists were from Pakistan.
The militants were carrying 3 AK-47 rifles, 2 under barrel grenade launchers, GPS systems and maps with them, he added.
An NDTV report citing army officials said three infiltration attempts were foiled at the Line of Control, the de facto border that divides the Himalayan region between India and Pakistan, since last night.
The infiltration attempts were assisted by Pakistani troops, the report added.
The incident comes amid the escalating tension between the two nuclear-power neighbours. The latest round of tensions between the two nations began after a terrorist attack claimed the lives of 19 Indian soldiers in an army base in Uri on September 18.
New Delhi blamed Pakistan for the attack but Islamabad demanded credible evidence.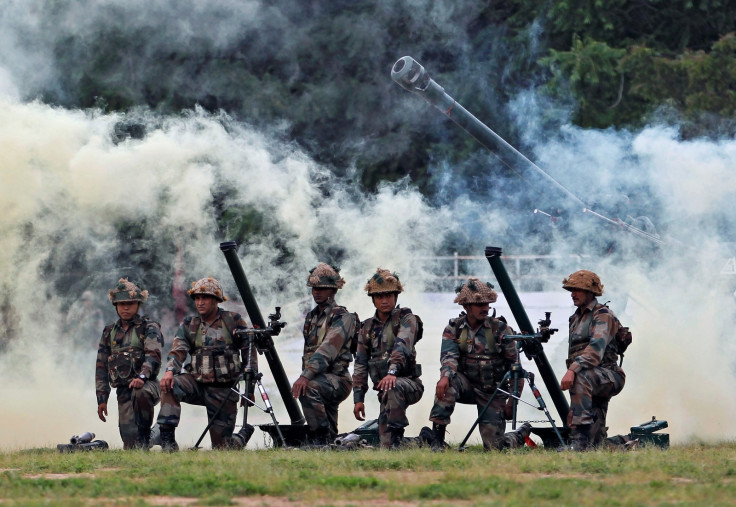 In response to the 18 September attack, India claimed that it carried out several surgical strikes in the Pakistan-administered Kashmir region on Wednesday (28 September) night. It also said that the terrorists suffered "significant" casualties.
However, Islamabad has denied the claims and asserted that New Delhi was spreading rumour and the strikes never happened.