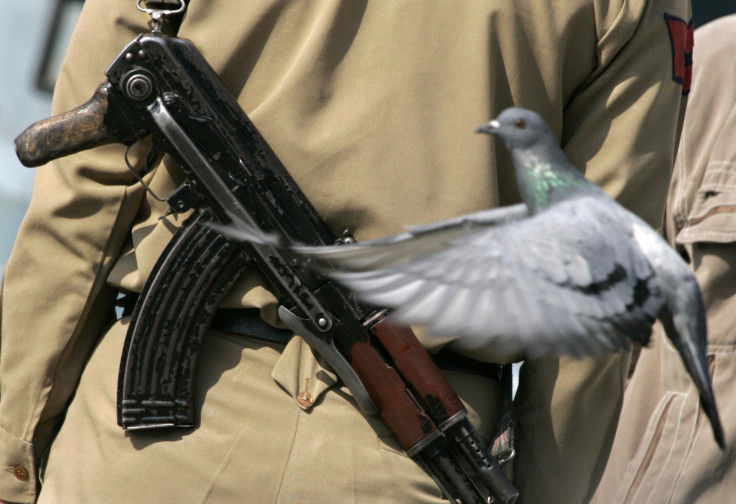 Indian forces have seized a pigeon carrying a threat note written in Urdu against Prime Minister Narendra Modi near the region bordering Pakistan. The suspected spy pigeon was caught amid the ongoing tensions between the neighbours due to multiple cross-border incidents.
Police in Punjab, one of the Indian states which shares the border with Pakistan, said they were investigating the matter. The bird was originally found by the Border Security Forces (BSF) in Pathankot, where Pakistan-based militants carried out a major attack on an airbase a few months ago.
"It said something like 'Modi, we're not the same people from 1971. Now each and every child is ready to fight against India'," police officer Rakesh Kumar told the AFP news agency. Reportedly, the note carried the signature of Lashkar-e-Taiba (LeT), one of the active extremist groups in the region.
In the past, birds, especially pigeons, have been caught in the heavily monitored border between India and Pakistan as they were suspected of engaging in spying activities. Kumar added that since the pigeon intrusion coincides with the tensions between the two nations, the forces were "investigating the matter very seriously".
Only on Sunday (2 October), the Indian security agencies collected balloons, carrying similar threats, from across the border in Pakistan. Those were also written in Urdu urging Modi to brace for more Islamist attacks in the near future.
Surveillance has been stepped up across the frontier points in the Indian states of Punjab, Kashmir and Gujarat bordering Pakistan while Islamabad has also increased vigil on its side of the border. The security environment in the restive region has fast deteriorated after India claimed to have conducted surgical strikes across the border on 29 September, a claim strongly denied by Islamabad.